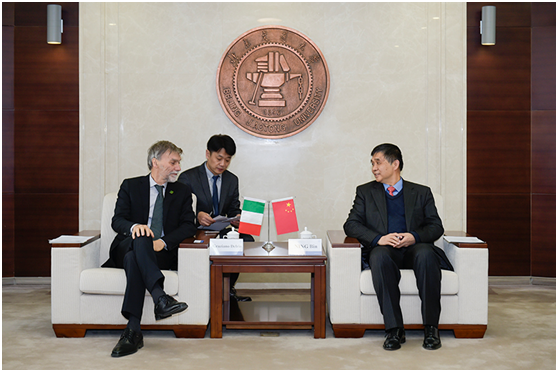 On February 23, 2017, President NING Bin met with GrazianoDelrio, Ministerof Infrastructure and Transport, Italy and the delegation of eight persons. The delegation accompanied with Italian President Sergio Mattarella during his state visit to China, and made a special trip to BJTU.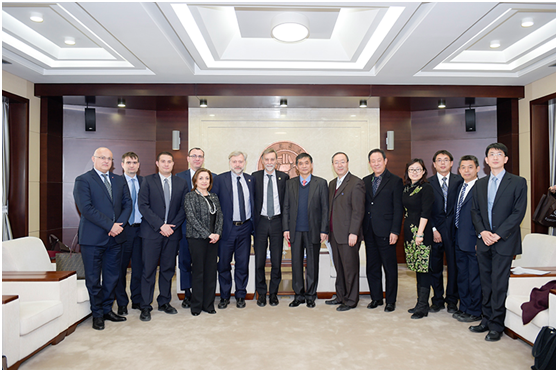 NING Bin extended his welcome to the guests on behalf of the University. He introduced the history and development, characteristic disciplines and 120th Anniversary of BJTU last year. He pointed out that the University was committed to building a high level research university with distinctive features and a center of research, talents cultivation and social service. Recently, BJTU has been actively responded to the "One Belt and One Road" initiatives and made contributions during the full participation in the rail transit construction. He expected to strengthen the ties with Italian universities and the industry through this visit.
Graziano Delrio expressed gratitude to BJTU for the hospitality and introduced the responsibility and major work of his ministry. Hestressed that the Italian government attached importance to the safety management and sustainable development, promoted the infrastructure construction, technology research and standards setting of the industry, and spoke highly of the contributions BJTU made for the development of the rail transit in China. He expected both parties to seek common interests and to conduct tangible collaboration under the framework of "One Belt and One Road" initiatives.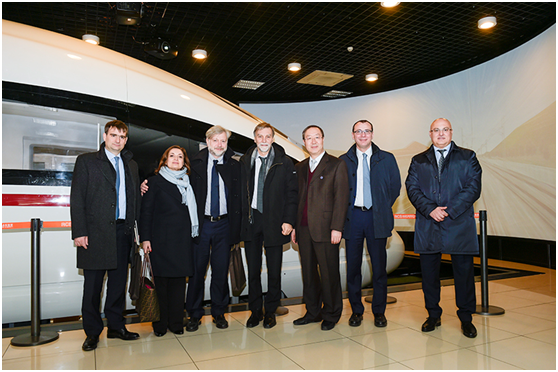 Vice President CHEN Feng attended the meeting and accompanied the delegation during the visit to the State Key Lab of Rail Traffic Control and Safety.
The delegates included Advisor to the Minister, Head of Minister Office, Counsellor and staff from the Italian Embassy to China. Principals from School of Traffic and Transportation, School of Architecture and Design, Hanergy School of Renewable Energy, Office of Research and Office of International Affairs were also present at the meeting.