On July 5, 2016, the China-Russia University Presidents' Forum was kicked off in Moscow State University, Russia. As an important part of the 17th Conference of China-Russia People-to-people Exchange Committee, Chinese Vice Premier LIU Yandong attended the Forum, accompanied by Russian Vice Premier Golodets, and gave the speech entitled "Deepen University Cooperation, Embrace Bright Future". BJTU President NING Bin was also invited to attend this Forum.
LIU Yandong pointed out that it is of great significance for this Forum to invite presidents from over 200 universities, discussing "Strategy of Educational and Scientific Cooperation between China and Russia". The university plays a very important role in the people-to-people communications between China and Russia. The continuous expansion of the China-Russia University Association, the growing student mobility and promotion of Chinese-foreign collaboration in running schools have all laid solid foundations for the practical bilateral cooperation. China and Russia share huge potentials and solid foundations for the future all-round cooperation.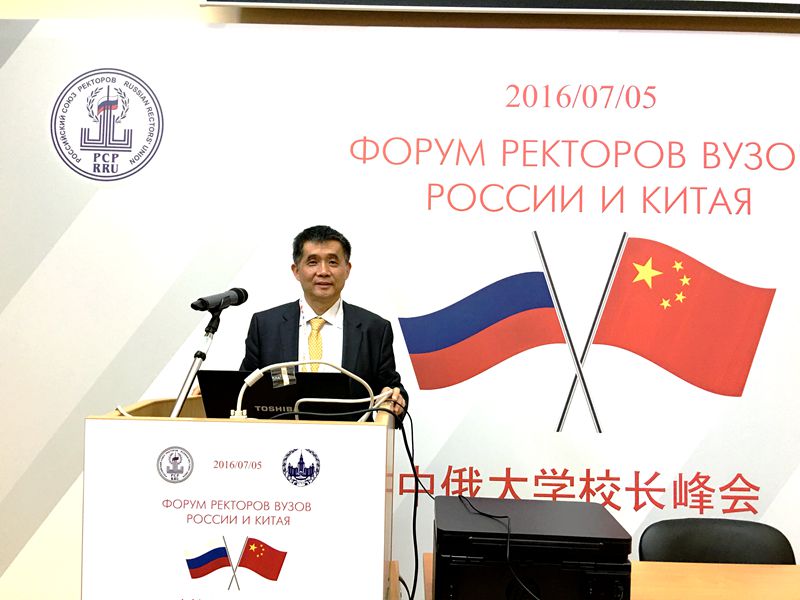 NING Bin addressed the Forum on serving the "Belt and Road Initiatives" and mutual strategy of "Eurasia Economic Alliance". BJTU, as the leading university for the China-Russia Transport University Presidents' Alliance, outreached several proposals to the members.
During the summit, witnessed by Chinese Vice Premier LIU Yandong and Russian Vice Premier Golodets, President NING Bin and Rector Lievin co-signed the agreement on conducting scientific cooperation and talent cultivation, aiming to further deepen bilateral exchanges and cooperation on transport.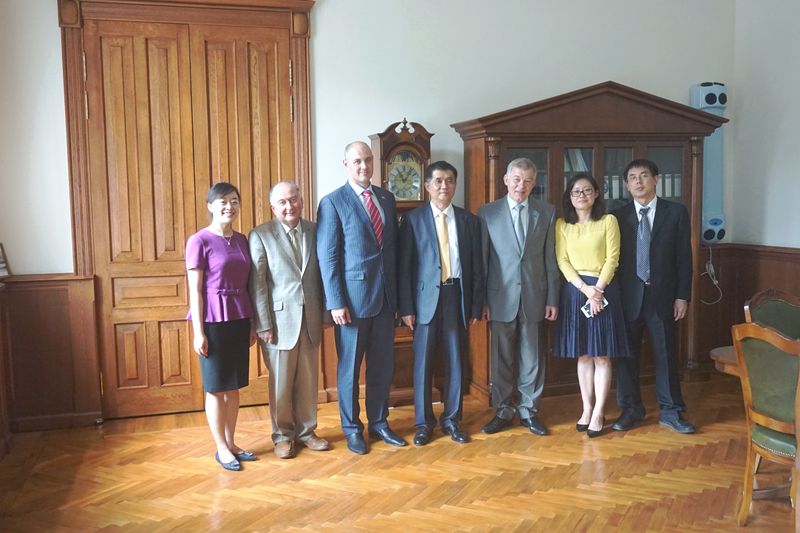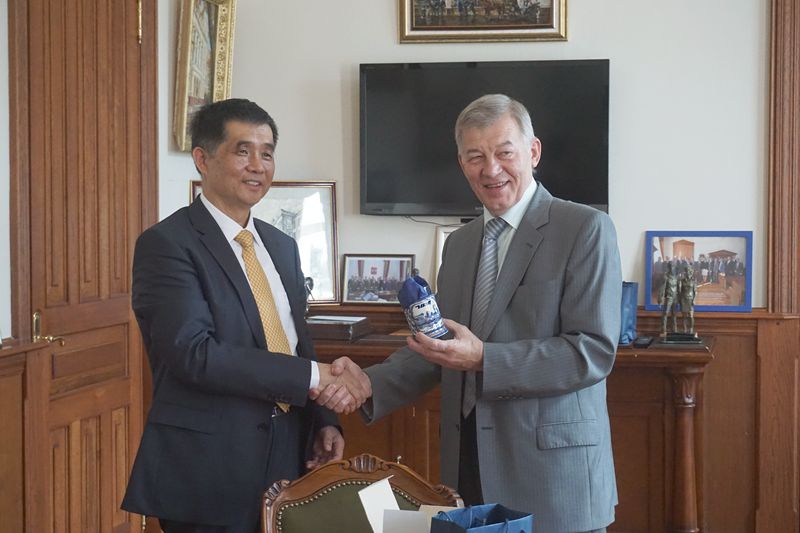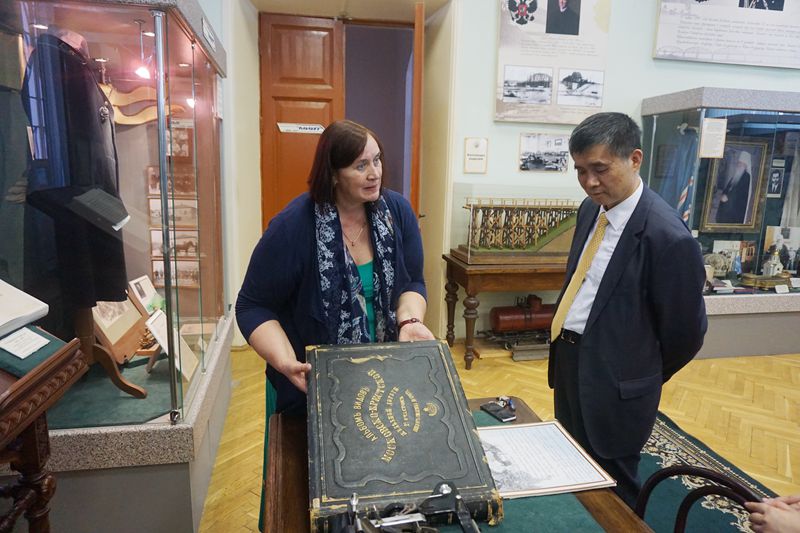 During the stay in Moscow, the delegation also visited the Moscow State University of Railway Engineering, holding discussions with Michuk Igori Vladimirovich (Deputy Administrator of the Russian Railways), Lievin (Rector of Moscow State University of Railway Engineering), Kudlin (First Deputy Rector of Moscow State University of Railway Engineering) and Glazkov (Deputy Rector for International Affairs. They agreed to take the Inauguration Ceremony for the Establishment of China-Russia High-speed Railway Research Center as an important opportunity for cooperation, further build the Center into a world-leading research base for both railway technology research and international talent cultivation, which provides intellectual support for the development of high-speed railway between China and Russia. The delegation also visited the Rail Transit Operation Center and History Museum of the University.
Principals from the Office of International Affairs and Office of Research also visited Russia.