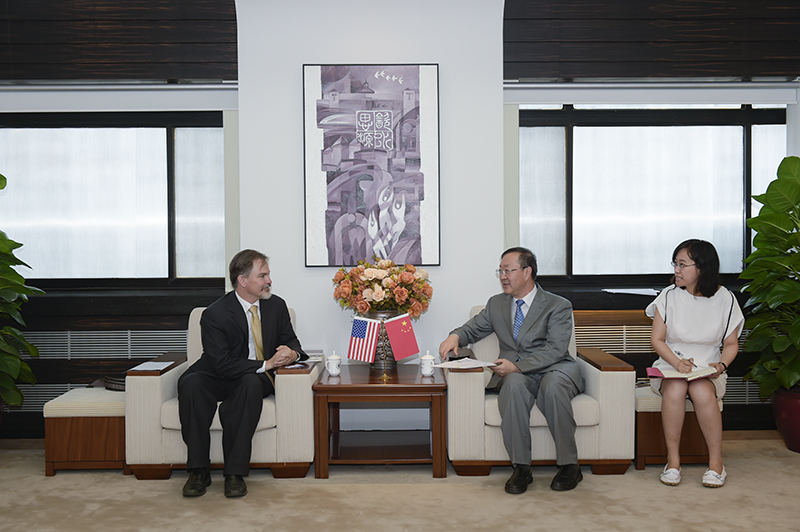 On the morning of June 17, 2016, Vice President CHEN Feng met with the delegation from George Mason University (GMU), U.S., led by Prof. Solon Simmons (Vice President for International Affairs) and Prof. David Burge (Vice President for Student Enrollment). Both sides reviewed the long-term friendly cooperative relations and reached consensuses on further deepening collaborations.
CHEN Feng extended welcome to the guests on behalf of BJTU and reviewed the long-term cooperative history of both sides. He stressed the importance of internationalization development in upgrading the school-running ability. He also hoped that both sides would further strengthen cooperation to expand cooperative models. Prof. Simmons said GMU has been attached great importance to the cooperation with BJTU. He hoped that both sides would jointly explore cooperative modes and promote cooperation implementation.
Prof. GAO Qing, Director of Confucius Institute at GMU and principals from School of Traffic and Transportation, School of Language and Communication Studies and Office of International Affairs were also present at the meeting.
Before the meeting, principals from related schools also held discussions with the guests on detailed cooperation.