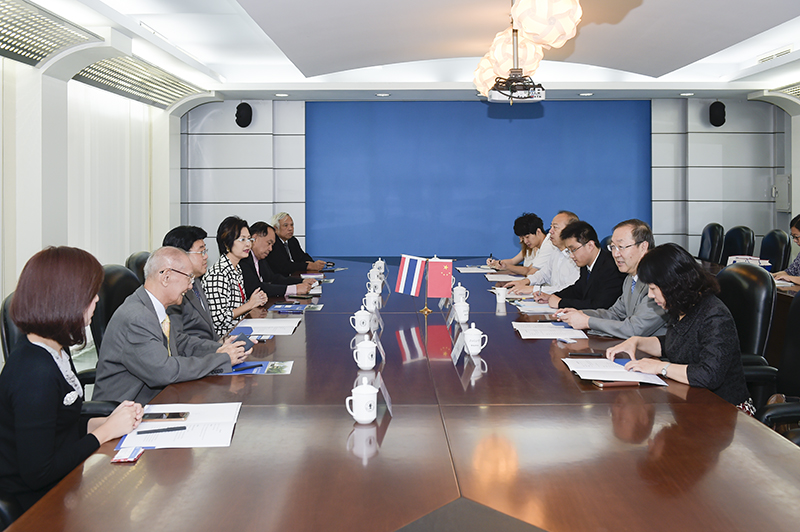 On May 31, 2016, Vice President CHEN Feng met with the delegation of seven people from Eastern Asia University (EAU), Thailand, led by President Dr. Chotiras Chavanich. Both sides have exchanged views on carrying out cooperation on Transportation and Software Engineering.
Vice President CHEN Feng extended welcome to the guests on behalf of BJTU and introduced the strength discipline of the university as well as the cooperative relations between BJTU and Thai government and universities. He hoped that both sides would enhance mutual understandings through the visit and jointly promote bilateral exchange on railway between BJTU and Thai universities. Besides, he invited EAU to attend the China-ASEAN Summit Forum on Rail Transit that organized by BJTU in August this year.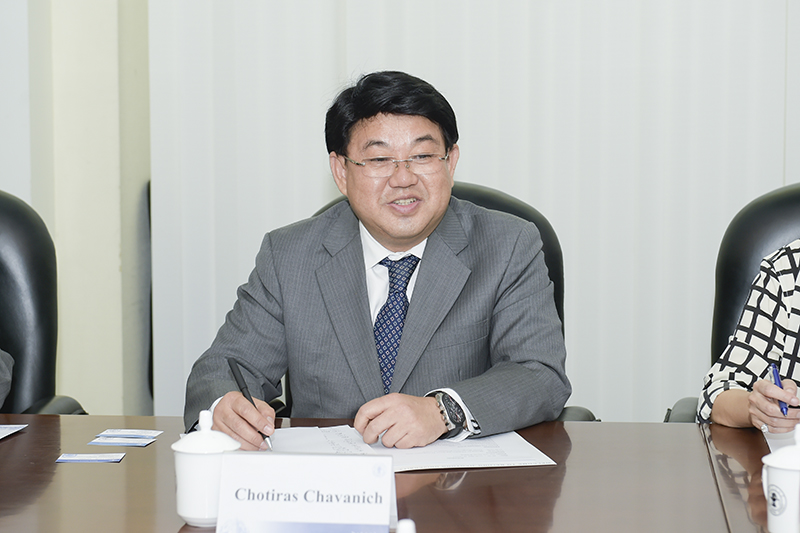 Dr. Chotiras Chavanich expressed gratitude to BJTU for the hospitality and introduced the history, strength discipline and future development plans of EAU. He said the Thai government has attached great importance to the development of railway in recent years. He hoped that BJTU and EAU would join hands to conduct faculty training and talent cultivation on Railway Transportation Technology and Management and Software Engineering. Also, he expected to further implement the cooperative programs of both sides in the future.
Principals from the School of Traffic and Transportation, School of Software Engineering and Office of International Affairs were also present at the meeting.