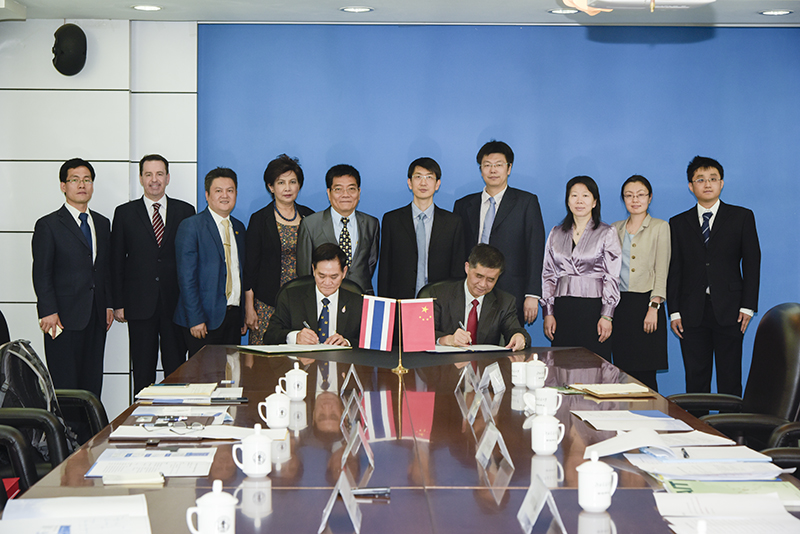 On the afternoon of May 6, 2016, President NING Bin met with the delegation of six people from Asian Institute of Technology (AIT), Thailand, led by President Prof. Worsak Kanok-Nukulchai. Both sides renewed the MoU which laid solid foundations for the future cooperation on railway.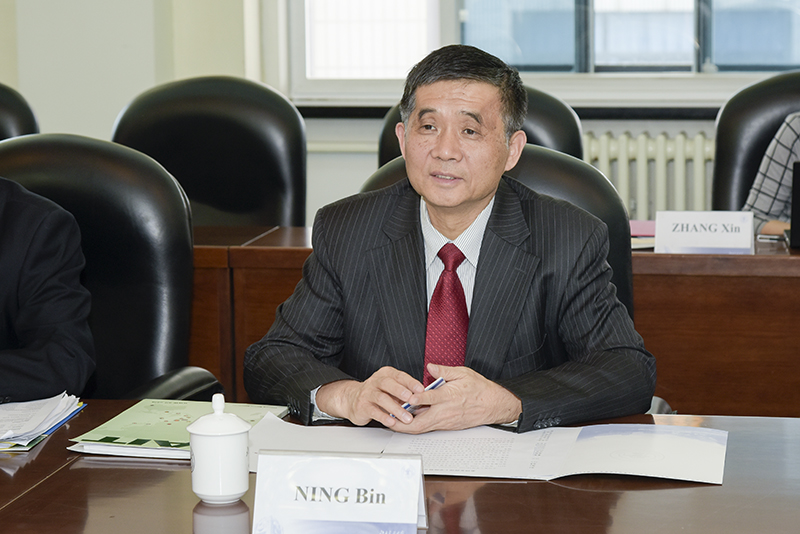 Prof. NING Bin introduced the construction of "first-class university" and "first-class discipline" and internationalization development of BJTU. He pointed out that BJTU has built friendly relations with AIT. He hoped that both sides would take this visit as an opportunity to further carry out talent cultivation and scientific research on railway engineering, traffic and transportation. Also, he invited AIT to attend the "China-ASEAN Summit Forum on Rail Transit" which will be kicked off in Guizhou Province in August 2016.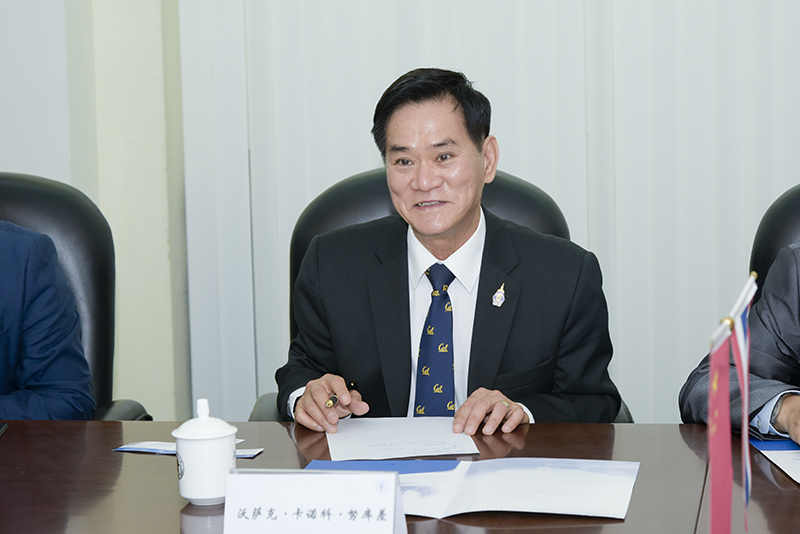 Prof. Worsak Kanok-Nukulchai expressed gratitude to BJTU for the hospitality. He pointed out that AIT is willing to carry out talent cultivation on railway with BJTU. He hoped that both sides would further implement the detailed cooperative programs which could play a bridge role in the cooperation between China and ASEAN countries.
Besides, both sides have presented the detailed information about the strength discipline, talent cultivation and scientific research, respectively, and exchanged views on jointly carrying out Professional Master Degree Program in "Rail System Engineering and Management".
Principals from the Office of International Affairs, Center for International Education, School of Architecture and Design, School of Civil Engineering and School of Traffic and Transportation were also present at the meeting.
After the meeting, the guests also visited the State Key Laboratory of Rail Traffic Control and Safety.