On April 6, 2016, President NING Bin met with the delegation of 11 people from Kenya led by Wilson Irungu Nyakera, Principal Secretary of Kenyan Ministry of Transport and Infrastructure, H.E. Michael Kinyanjui, Kenyan Ambassador to China and Atanas Kariuki Maina, Managing Director of Kenyan Railways.
NING Bin extended welcome to the guests on behalf of BJTU in its 120th anniversary and congratulated the Kenyan students on their successful admissions to the Railway Engineering Class at BJTU. Then, he introduced the development of international student education at BJTU, especially during the period when we cultivated international students for the construction of Tanzania-Zambia Railway. He pointed out that BJTU always attaches great importance to developing the friendly relations with African countries. He hoped that both sides would conduct extensive collaborations on talent cultivation and railway technology, which help enhance mutual understandings and people-to-people exchanges.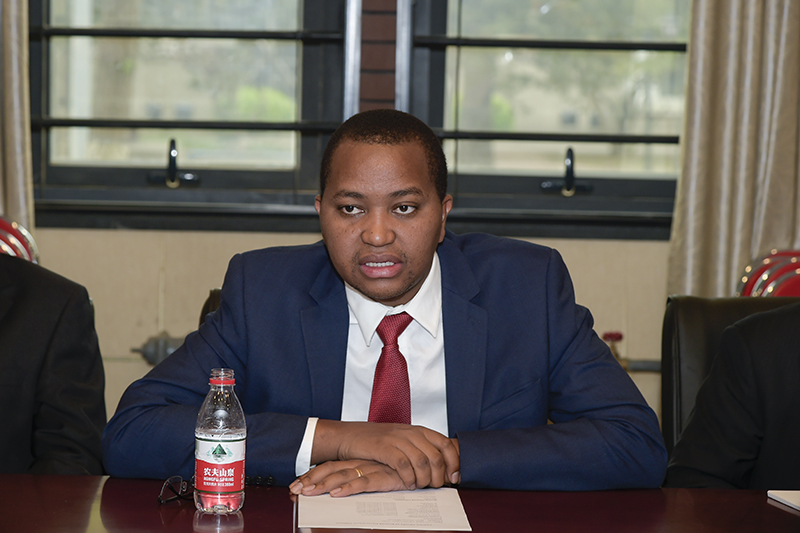 Atanas Kariuki Maina expressed gratitude to BJTU for the opening of the Railway Engineering Class. He said this talent cultivation program would exert great influence on improving the capabilities of operation and maintenance of Kenyan railways. He promised to promote further cooperation on railway between the two countries.
Principals from the Office of General Administration, Office of International Affairs, Center for International Education and State Research Center of Rail Training and Accreditation were also present at the meeting.