On the afternoon of March 14, 2016, Vice President CHEN Feng met with Prof. AlexandrGubenko (Vice Rector for Research) and Prof. StanislavTrukhin (Vice Rector for Human Resources) of the Saint Petersburg State University of Civil Aviation, Russia.
CHEN Feng extended welcome to the guests on behalf of BJTU and reviewed the bilateral cooperation over the past year. He hoped that both sides would, based on the signed cooperative agreement, give full play to each advantage to enhance collaborations in talent cultivation and scientific research.
Prof. AlexandrGubenko expressed gratitude to BJTU for the hospitality. He hoped that both sides would carry out fruitful cooperation in the future based on the similar disciplines and solid foundations of the two universities.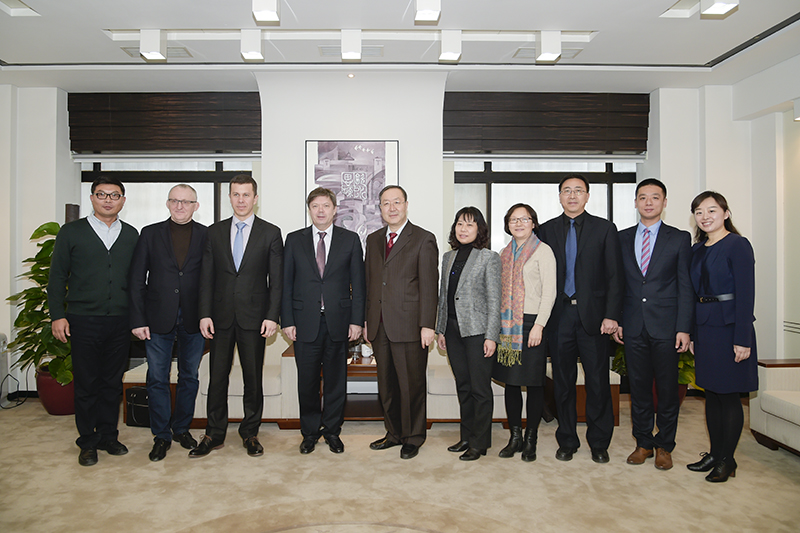 Principals from the School of Traffic and Transportation, Center for International Education, Office of Research and Office of International Affairs were also present at the meeting.