On March 11, 2016, Vice President YU Zujun met with Prof. Euiho Suh, Director of Evaluation and Management Committee of POSTECH, Korea and Chairman of the Korean University Rankings Forum.
Vice President YU Zujun introduced the basic facts of the "Thirteenth Five-year-plan" of BJTU and the hard work the university has done for improving all the development indicators and university rankings. Then, Prof. Euiho Suh held a workshop with principals from related offices and schools on the strategic development goal of BJTU and specific measures the university could take for improving the university rankings at home and aboard. Also, he shared his experience with us in successfully improving the university rankings of POESTECH.
During the visit, Prof. Euiho Suh also visited the University Musuem.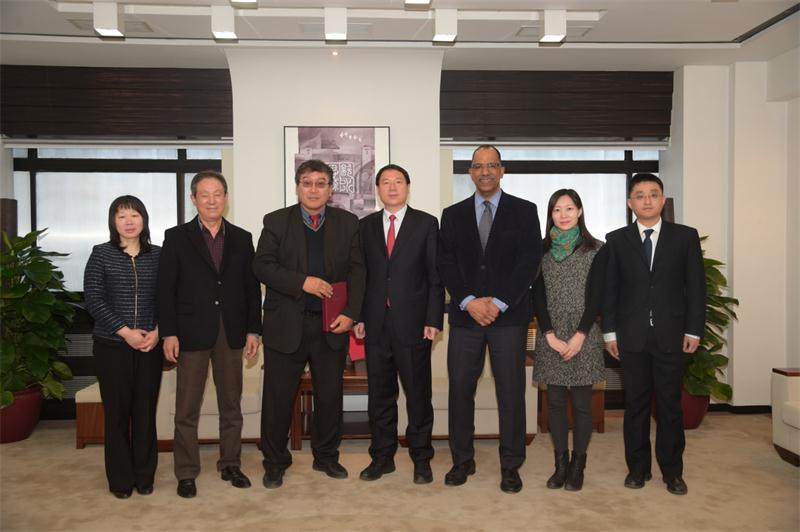 Principals from the Hanergy School of Renewable Energy, Office of Development and Planning, Office of General Administration, Office of Human Resources, Office of Research, Office of Academic Affairs, Graduate School, Office of International Affairs, School of Architecture and Design, Office of Mechanical, Electronic and Control Engineering, School of Economics and Management and School of Science were also present at the meeting and workshop.