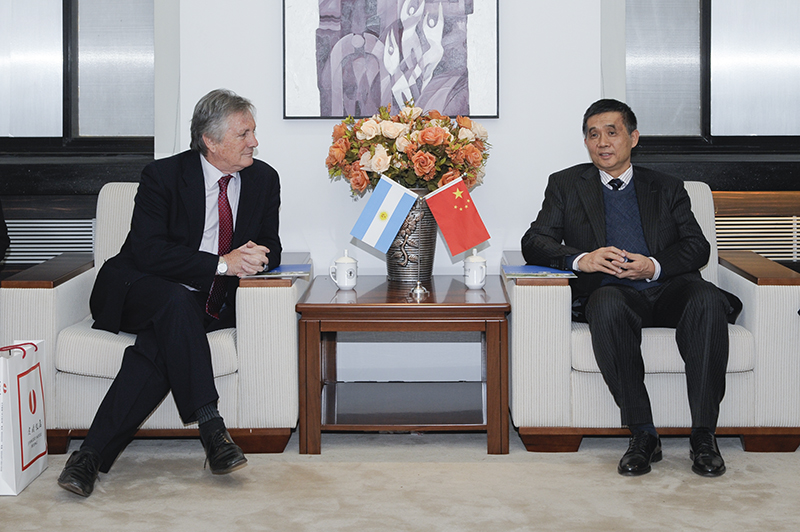 On December 9, 2015, President NING Bin met with Luis Van Morlegan, Dean of the Confucius Institute from the University of Buenos Aires, Argentina. NING reviewed the visit of BJTU to the University this April. Both sides exchanged views on the further promotion of bilateral cooperation on talent cultivation, faculty exchange and scientific research in the areas of Economics, Management, Spanish and Engineering Information and expected to reach consensuses on the signing of bilateral cooperation.
After the meeting, Luis Van Morlegan visited the State Key Laboratory of Rail Traffic Control and Safety.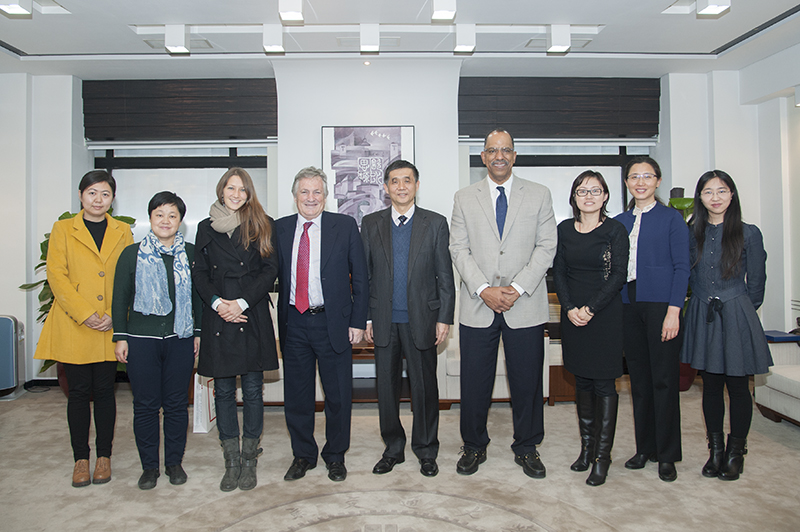 Principals from the School of Languages and Communication Studies, School of Economics and Management and Office of International Affairs as well as Barry Morris were also present at the meeting.