On the morning of December 4, 2015, the closing ceremony of the Short-term Training for Construction and Operation Officers of China-Thailand Railway Cooperation Project (2nd program) was held at Hongguoyuan Hotel, BJTU. Ms. Kundhinee Aksornwong, Minister Councilor of Embassy of Thailand in China, Mr. ZHU Pengfei, Vice General Manager of China-Thailand Railway Project Coordination Group, China Railway Corporation and Vice President Prof. LIU Jun attended the ceremony.
ZHU Pengfei said the Chinese and Thai governments have recently signed the railway cooperation framework agreement. The ground-breaking ceremony of the railway project would be held in mid-December this year and in full swing next May. He expected to exchange and work with the Thai participants during the project and make joint contributions to the construction of the China-Thailand Railway.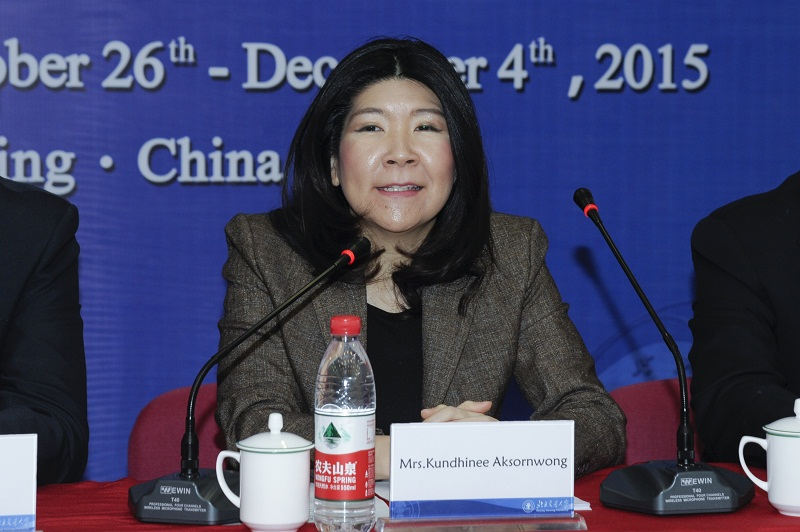 Ms. Kundhinee Aksornwong said the training program has laid solid foundations for the future railway cooperation between Thailand and China and brought great convenience to the cooperation between China and ASEAN countries.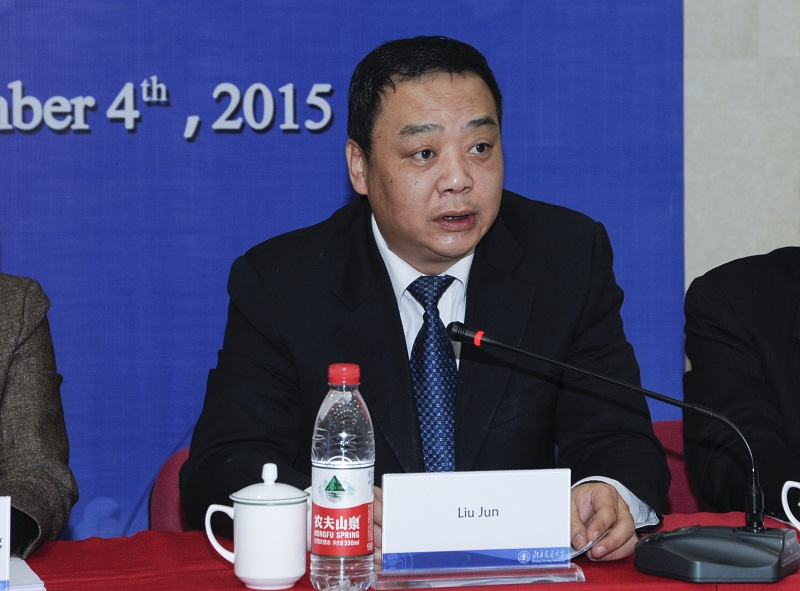 LIU Jun said in his speech that, during the 40-day training, the Thai participants have attended 24 professional lectures, visited the China Railway Corporation, Beijing Railway Bureau and taken the high-speed trains to South China. He hoped that they would bring what they have learned and seen to their Thai friends and make contributions to the future cooperation between China and Thailand.
Mr. Anan Jenngamkul, representative of the participants, said they have benefited a lot from the training and on-site visits. He was greatly impressed by China's advanced high-speed railway technology and hoped that he would play greater role in the future railway collaborations between the two countries.
ZHU Pengfei and LIU Jun conferred the graduate certificates to the participants.
Principals from the Office of International Affairs, National Technology Education and Service Center of Rail Transit and School of Traffic and Transportation were also present at the ceremony.