On the morning of December 1, 2015, Vice President CHEN Feng met with the delegation of four people from Victoria University of Wellington (VUW), New Zealand, led by Pro Vice-Chancellor Mike Wilson.
CHEN Feng reviewed the previous collaborations conducted between the two universities and introduced the internationalization efforts of BJTU, especially the great achievements we have made in the service of the national "Belt and Road" Initiatives and "Going Global" strategy of high-speed railway. Both sides conducted in-depth discussions on the talent cultivation, faculty exchange, scientific research and other potential cooperative areas.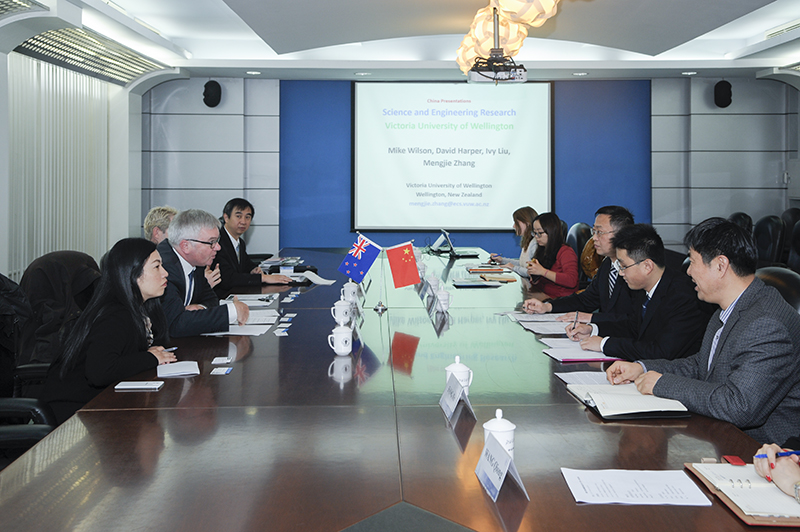 Before the meeting, the guests held talks with related schools on the potential collaborative areas of Biology and Computer Science and Information Technology.
After the meeting, the guests also visited the State Key Laboratory of Rail Traffic Control and Safety.
Principals from the Office of International Affairs, School of Science and School of Computer Science and Information Technology were also present at the meeting.