On October 30, 2015, Mr. CAO Guoyong, Chairman of the University Council, met with Dr. Prachee Prakash Javadekar, Director of Javadekar Educational Consultancy Services Pvt. Ltd., India.
CAO Guoyong extended welcome to the guests on behalf of the university and introduced the basic facts, talent cultivation, scientific research and social service of BJTU as well as the updated progress of the internationalization efforts. He hoped that both sides would take the bilateral friendly relations as the platform to enhance cooperation in talent cultivation, teacher exchange and railway technology training.
Dr. Prachee Prakash Javadekar expressed gratitude to BJTU for the hospitality and promised to, on the basis of the consensuses reached between the Chinese and Indian leaders, promote the collaborations between BJTU and Indian universities and educational institutions, which play a bridging role in talent cultivation, scientific research and high-speed railway.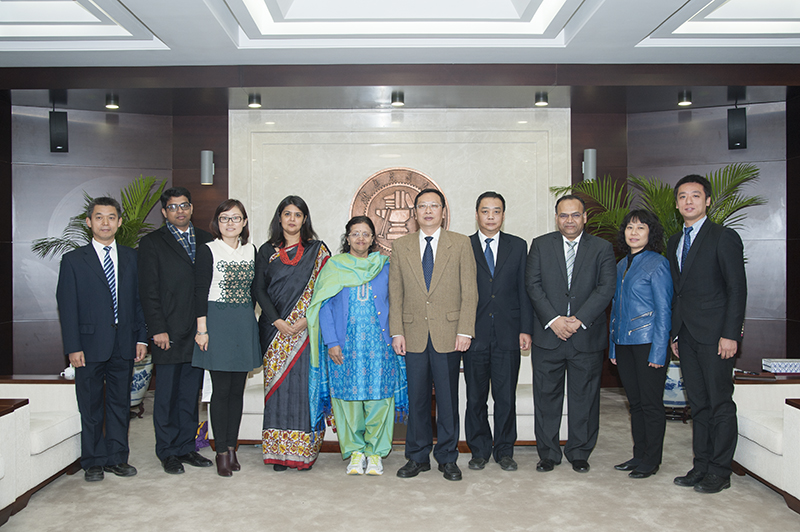 Before the meeting, the guests visited the University Museum and State Key Laboratory of Rail Traffic Control and Safety. Ms. Shrila Datta Kumar, Counsellor of the Embassy of India and other principals accompanied her for the visit. Vice President LIU Jun and principals from the Office of International Affairs and School of Traffic and Transportation were also present at the meeting.