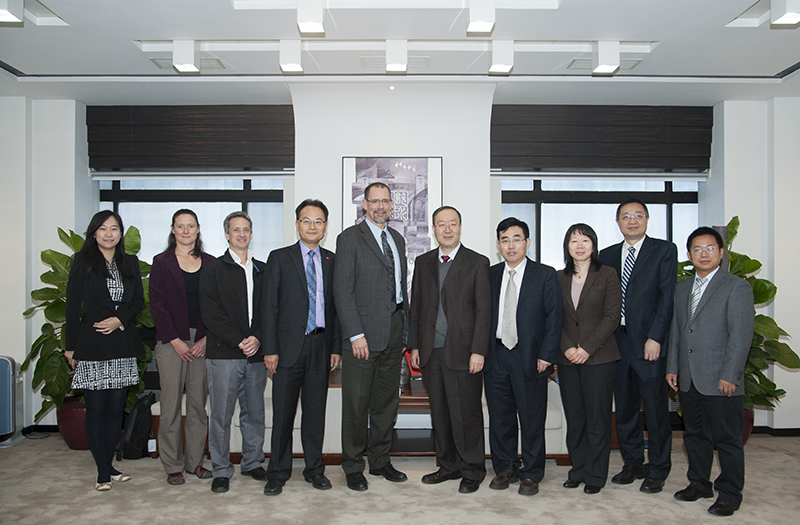 On October 28, 2015, Vice President CHEN Feng met with the delegation of four people led by Prof. Robert Lemieux, Dean of the Faculty of Science, University of Waterloo, Canada.
CHEN Feng reviewed the Undergraduate Program on Nano-Materials and Technology between Beijing Jiaotong University and University of Waterloo. He introduced the progress BJTU has made on Chinese-foreign collaboration in running schools in recent years. Also, both sides conducted in-depth discussion on the potential areas of cooperation.
Principals from the School of Science and Office of International Affairs were also present at the meeting.