On October 20, 2015, Vice President CHEN Feng met with the delegation of four people from Ain Shams University, Egypt led by Vice President Prof. Ali Abdelaziz Ali (Post Graduate Studies and Research).
Both sides expected to take the opportunity of good bilateral relations between the governments and enterprises to conduct cooperation on student exchange, language teaching, railway transportation and other areas of mutual interest. They also reached consensuses on the future joint establishment of the Egypt-China University and signing of the MoU between BJTU and Ain Shams University.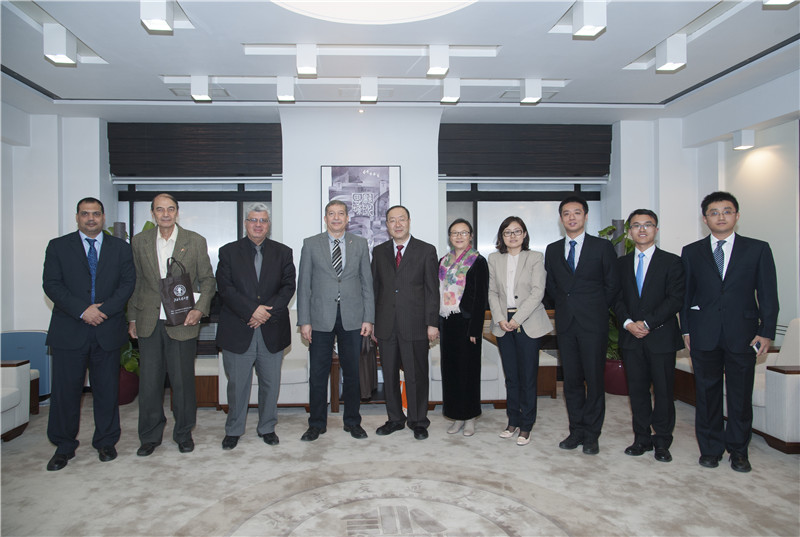 Before the meeting, the guests visited the University Museum and Traffic and Transportation Experimental Center. Principals from the Office of International Affairs and Center for International Education were also present at the meeting.