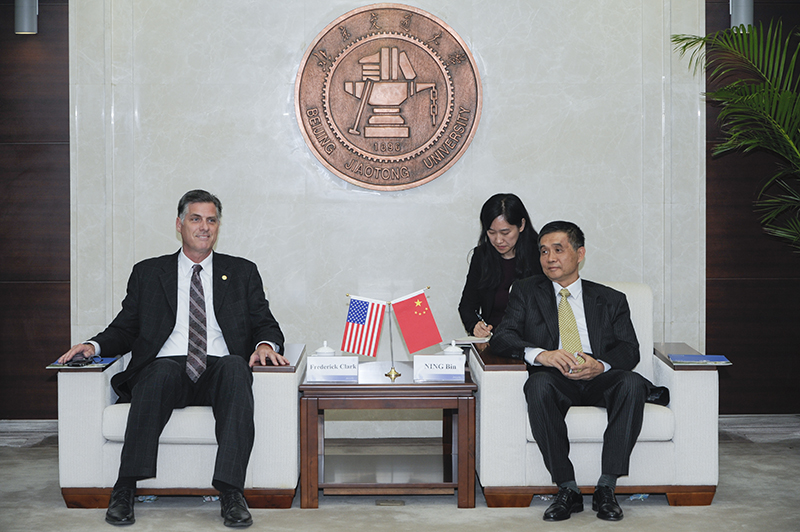 On the afternoon of October14, 2015, President NING Bin met with the delegation of four people led by Prof. Frederick Clark, President of Bridgewater State University, U.S. Both sides reviewed the friendly relations and reached consensuses on expanding cooperative fields conducting joint scientific research.
The guests also visited the University Museum and held the teach-in for the students, introducing Bridgewater State University and its cooperative programs with BJTU.
Principals from the Office of Academic Affairs, Office of International Affairs, School of Economics and Management and School of Languages and Communication Studies were also present at the meeting.