On the afternoon of October 9, 2015, the Closing Ceremony of Short-term Training for Thai Railway Construction and Operation Officers (1st Session)was held at the Hongguoyuan Hotel. Mr. PENG Shujian, Director of Office of Human Resources, Department of Foreign Assistance, Ministry of Commerce of the People's Republic of China, Mr. LI Jianwen, Vice Leader of the China Railway International Group, China Railway Corporation and BJTU Vice President LIU Jun attended the closing ceremony.
LI Jianwen said the China Railway Corporation would continue to support Thailand on railway design and construction, operation and personnel training.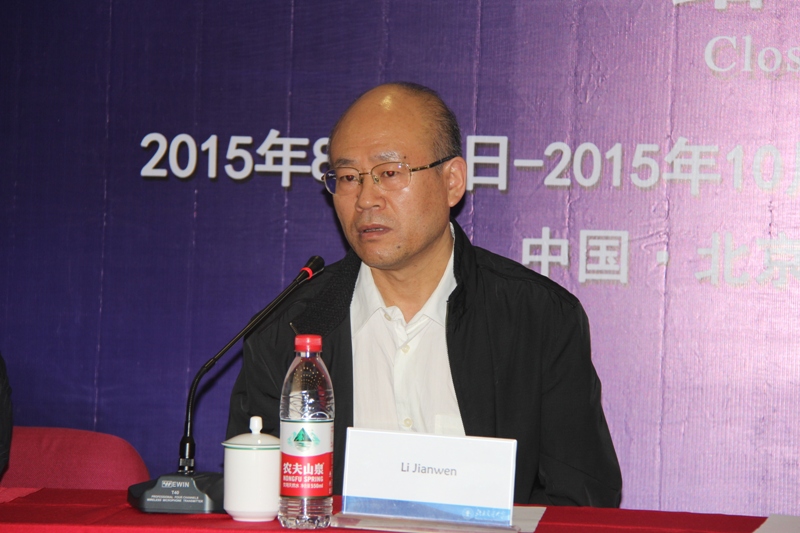 LIU Jun said in his speech that during the 40-day training, the participants not only attended the lectures given by experts from different specialties, but also visited the China Railway Corporation, Beijing Railway Bureau, China Railway Signal & Communication Corporation, Wuhan High-speed Railway training section, the Third Railway Survey and Design Institute, Changchun Railway Vehicles Co. Ltd., and Dalian Locomotive and Rolling Stock Company. The participants have taken the high-speed train from Beijing to Wuhan, Tianjin, Changchun, Dalian and then came back to Beijing, altogether 5,074 kilometers. He said this was a special and wonderful experience for them. LIU hoped that they would convey the greetings from the Chinese people to the Thai friends, share their friends what they have learnt, what they have seen and what they have known in China, and make contributions to the friendship and further cooperation between the two countries.
The Thai participants also presented their video which recorded the every moment of their study and lives at BJTU.
Afterwards, LIU Jun conferred the graduate certificates and presented souvenirs to the Thai participants.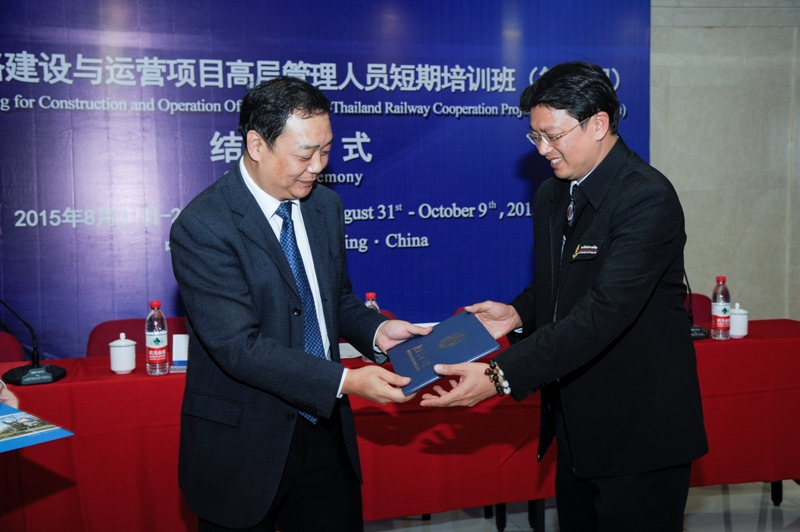 Principals from the Office of International Affairs, National Education and Service Center for Rail Transit Technology and School of Traffic and Transportation were also present at the ceremony.