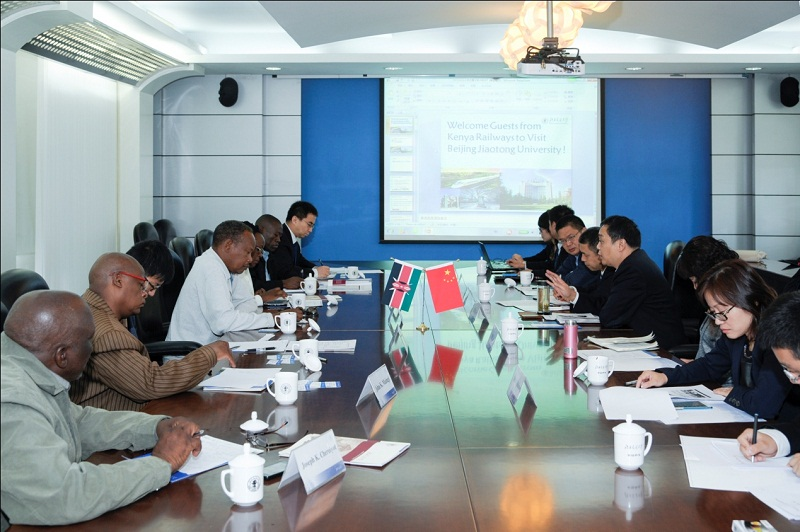 On the morning of October 11, 2015, Vice President LIU Jun met with the delegation led by Mr. Gen (Rtd) Jeremiah Mutinda Kianga, Chairman of the Board of Kenya Railways. Both sides exchanged views and reached cooperation intention on railway technology training and talent cultivation.
After the meeting, the guests visited the State Key Laboratory of Rail Traffic Control and Safety and Transportation Equipments Teaching Hall.
Principals from the School of Traffic and Transportation and Office of International Affairs were also present at the meeting.