On September 12, the opening ceremony of the 2015 Seminar on Railway Planning and Construction for Zambia was held at the Hongguoyuan Hotel. The seminar was hosted by the Ministry of Commerce and organized by Beijing Jiaotong University. CHEN Baoli, Deputy Director of the Office of International Affairs and 20 Zambian participants attended the opening ceremony. The ceremony was chaired by SI Yintao, Dean of the School of Distant Learning and Continuing Education.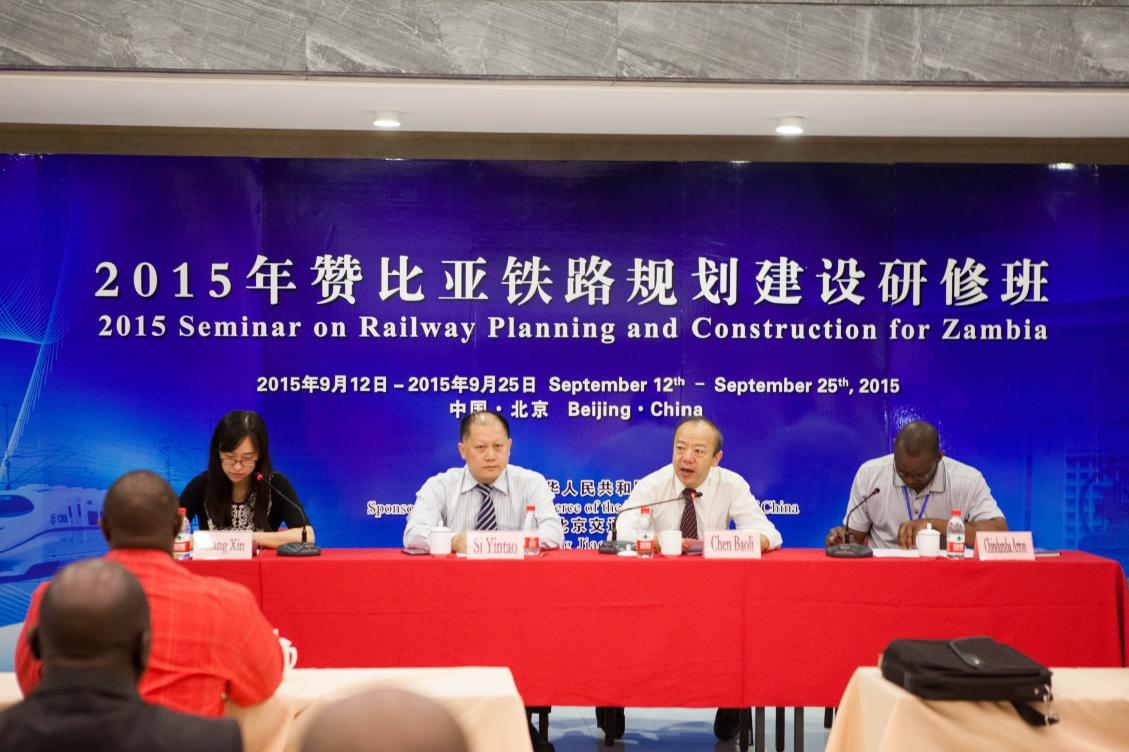 CHEN Baoli addressed the opening ceremony, introducing the friendly bilateral relations in the history and speaking highly of the seminar held for the railway development of both countries. He said in order to make this training a great success, Beijing Jiaotong University has attached great importance and arranged professional principals to coordinate this training. He hoped that through these activities, the participants would get to know more about China's high-speed railway and become the messengers of cooperation and exchange between China and Zambia.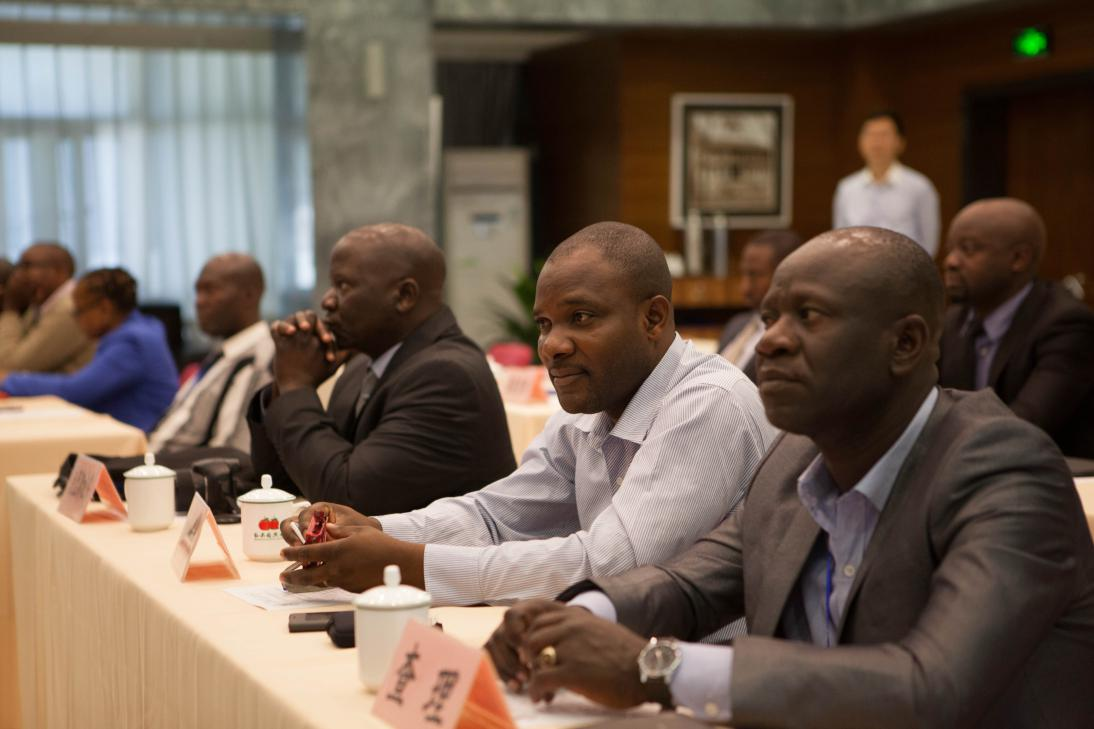 The representative of the participants, Mr Eiron showed sincere gratitude to the Chinese government and embassies of the two countries. He said that land transportation is extremely significant to Zambia because of geographical factors. In his way, in the long term, the railway traffic is more suitable for the national conditions of Zambia. At last, he thanked the Chinese government for their support on their railroads and contribution to the construction and maintaining of Tanzania-Zambia Railway.
After the speech, the leaders and participants took a group photo to mark the occasion.