On the morning of September 3, the Honorary Professorship Award Ceremony for Maksim Yurevich Sokolov, Minister of Transportation, Russia, was held at the Science Hall of BJTU. Mr. Evgeny Tomikhin, Minister Councilor of the Russian Embassy in China, Michuk Igori Vladimirovich, Deputy Administrator of the Russian Railways attended the ceremomy. Mr. CAO Guoyong, Chairman of the University Council, participated in the appointment ceremony and conferred the certificate and presented the gifts for Maksim Yurevich Sokolov, All the BJTU leaders attended the ceremony. The ceremony was moderated by Vice President CHEN Feng.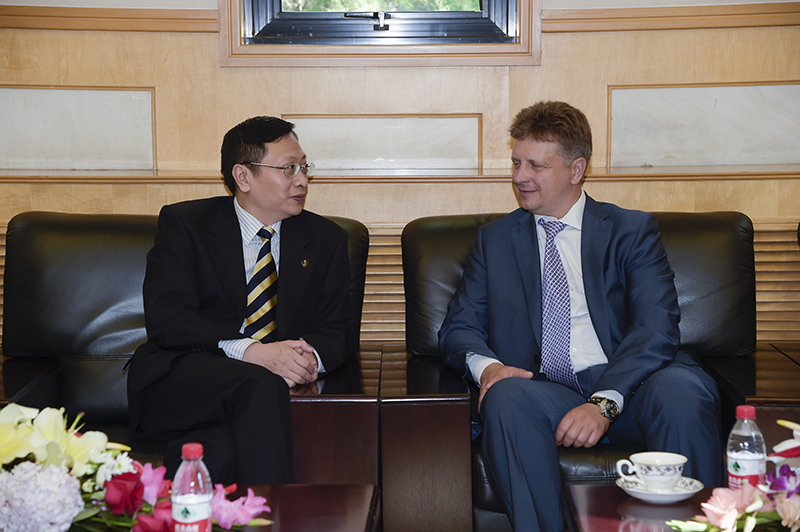 Before the meeting, CAO Guoyong met with Maksim Yurevich Sokolov and held cordial talks with him.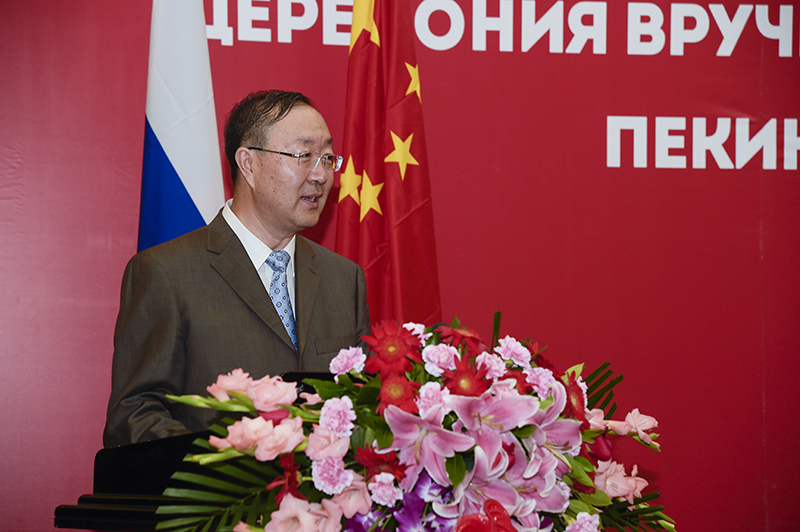 On behalf of BJTU, CHEN Feng extended warm welcome to the Russian guests and spoke highly of the marked achievements Maksim Yurevich Sokolov has made for promoting the development of Sino-Russian higher education. He pointed out that Beijing Jiaotong University has always been committed to serving China's "Belt and Road" initiatives, putting education first and conducting in-depth cooperation with the Russian transport universities in the area of transport infrastructure. He hoped that through this appointment ceremony, BJTU would deepen collaboration with Russian transport universities and institutions to make new contributions to the educational exchange between the two countries.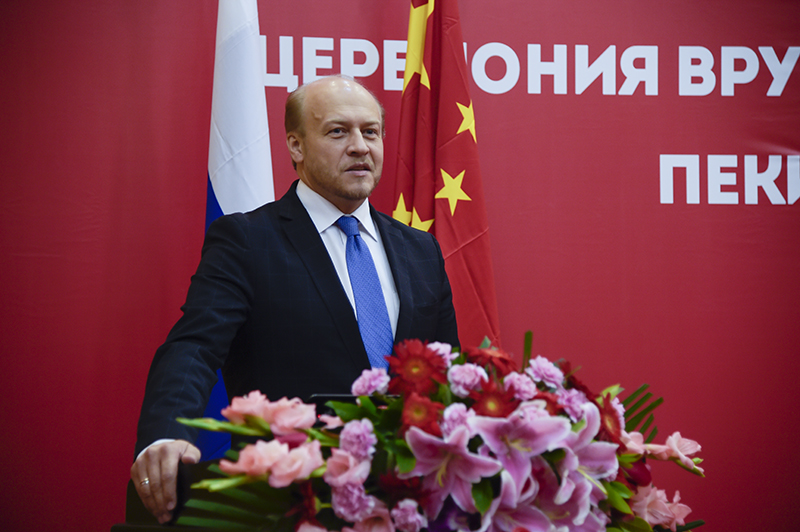 Mr. Evgeny Tomikhin said in his speech that he was very happy to attend the ceremony on occasion of the 70th anniversary commemoration of the Chinese people's Anti-Japanese War and the world anti-fascist war. Also, he would witness the signing of MoU between the Chinese and Russian competent authorities in the field of education, traffic and transportation. He hoped that through this appointment ceremony, both sides would further enhance cooperation in the area of education and transport.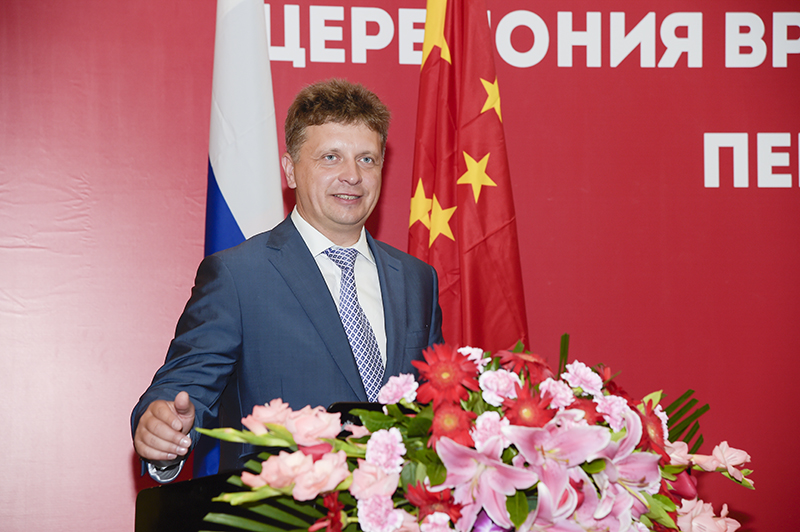 Maksim Yurevich Sokolov said he was much honored to win the honorary professorship of Beijing Jiaotong University and expressed his gratitude to the university for the trust. He pointed out that the common development of transportation between China and Russia needs the bilateral exchange and cooperation in the field of education, science and technology and also the cultivation of a large number of high-tech talents.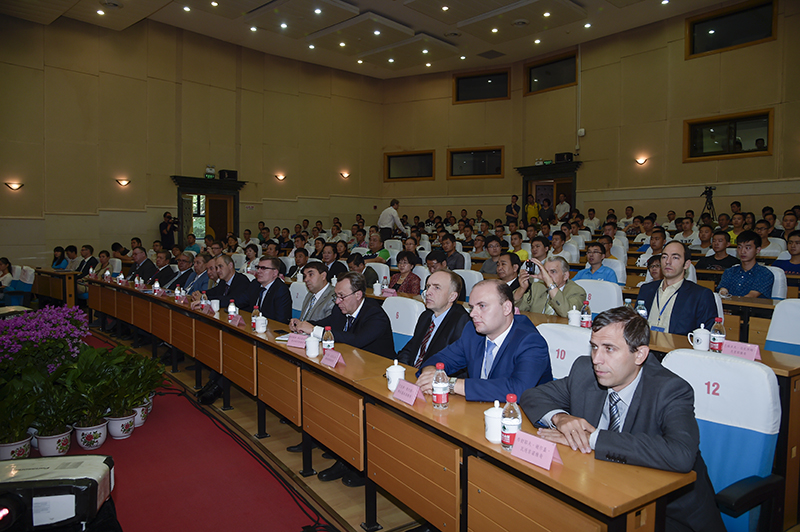 Rectors of 10 Russian transport universities and BJTU teachers and students attended the ceremony.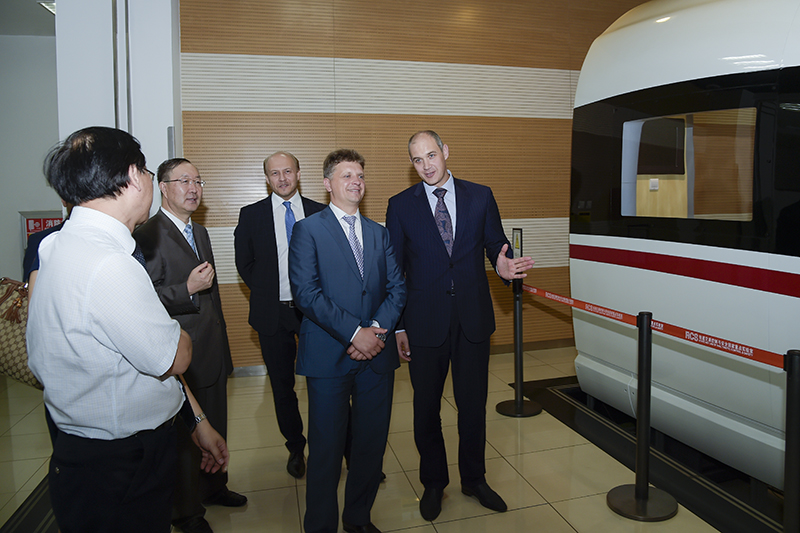 Guided by CHEN Feng, Maksim Yurevich Sokolov also visited the State Key Laboratory of Rail Traffic Control and Safety.