On the morning of July 17, 2015, Vice President CHEN Feng met with the delegation led by Vice President Conrado E. Inigo and Jose Maria S.E. Gonzales, Dean of the Graduate School from the Lyceum of the Philippines University (LPU). Both sides held talks on faculty and student exchange and scientific research collaboration.

First, CHEN Feng extended welcome to the delegation on behalf of BJTU and reviewed the development history of the University. Then, he introduced the school-running scale, strength discipline and social construction of the University, as well as a series of measures taken to conduct talent joint cultivation, specialized personnel training and collaborative scientific research with Russia, U.S., Thailand and India. He enumerated lots of achievements on talent cultivation and technological research in the fields of transport, information and management. He hoped that both sides would conduct more practical cooperation on transport infrastructure of the Philippines.

Conrado E. Inigo expressed gratitude to BJTU for the hospitality and introduced the history, university scale and strength discipline of LPU. He also expressed his willingness to conduct comprehensive collaboration with BJTU.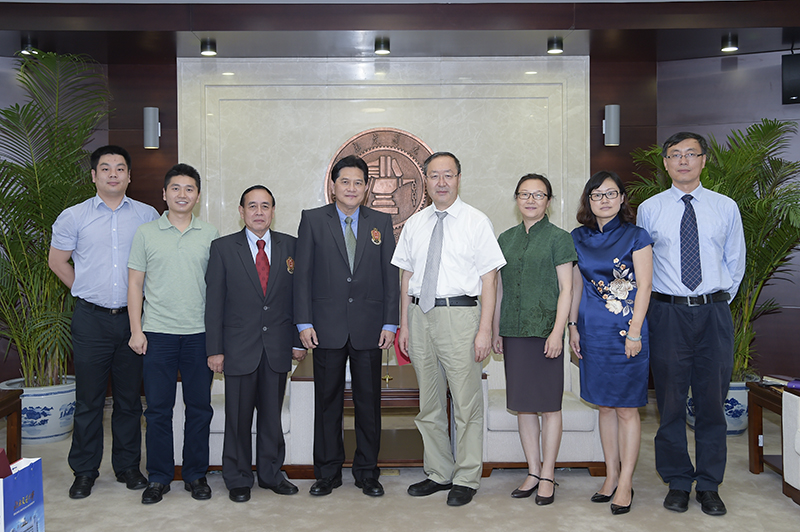 Principals from the Center for International Education, Office of International Affairs, Graduate School and China Center for Industrial Security Research were also present at the meeting. After the meeting, the guests also visited the State Key Laboratory of Rail Traffic Control and Safety and School History Museum and held in-depth discussions on detailed cooperation with the Center for International Education and Office of International Affairs.