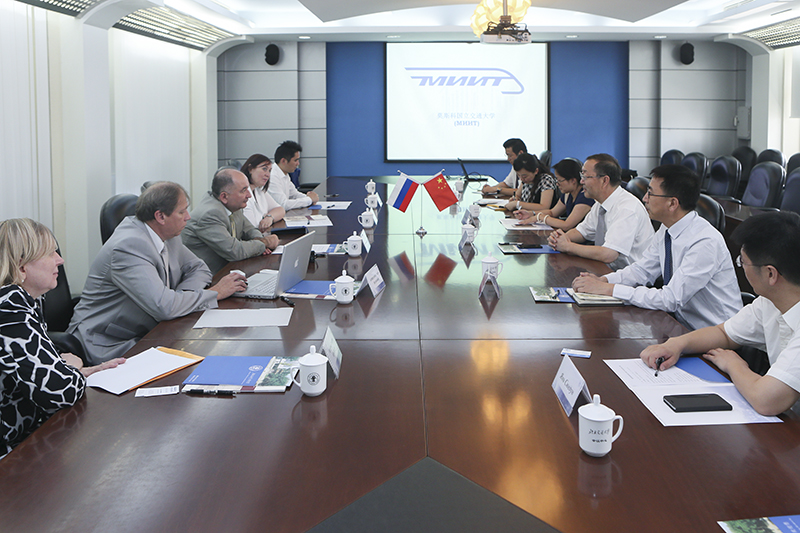 On the afternoon of July 13, 2015, Vice President CHEN Feng met with the delegation led by Pro-Rector (International Relations) Glazkov Vladimir and Bestemyanov Petr, Director of the Institute of Transport Engineering and Сontrol Systems, Moscow State University of Railway Engineering (MIIT), Russia.

During the meeting, both sides conducted in-depth discussions and reached consensuses on joint education of graduate students and future scientific research work of the "China-Russia High-speed Railway Research Center".

The guests also visited the State Key Laboratory of Rail Traffic Control and Safety. Principals from the Office of International Affairs, Center for International Education and School of Traffic and Transportation were also present at the meeting.