From June 21 to 22, 2015, the China-U.S. University Presidents Roundtable was held at Rice University in Houston, the United States. As the important part of the 6th China-U.S. High-level Consultation on People-to-People (CPE), Vice Premier LIU Yandong and Minister of Education YUAN Guiren attended the Roundtable and gave speeches. BJTU President NING Bin was also invited to the Roundtable.




The theme of this Roundtable was "New Areas of Cooperation between Chinese and American Universities". Vice Premier LIU Yandong said in her speech that universities are pioneers for people-to-people exchanges between China and the United States, and also the driving force for China-U.S. relations. NING Bin suggested in his speech that the Chinese and American universities would conduct more extensive cooperation on high-speed railway, transport security and new energy. Over 20 presidents from Chinese universities (Peking University, Tsinghua University, Fudan University, Zhejiang University, Beijing Jiaotong University, Dalian University of Technology, Hong Kong University, Macao University, etc.) and over 20 presidents from American universities (New York University, Rice University, Chicago University, UIUC, USC, University of California at Santa Barbara and University of Washington, etc.) were present at the Roundtable.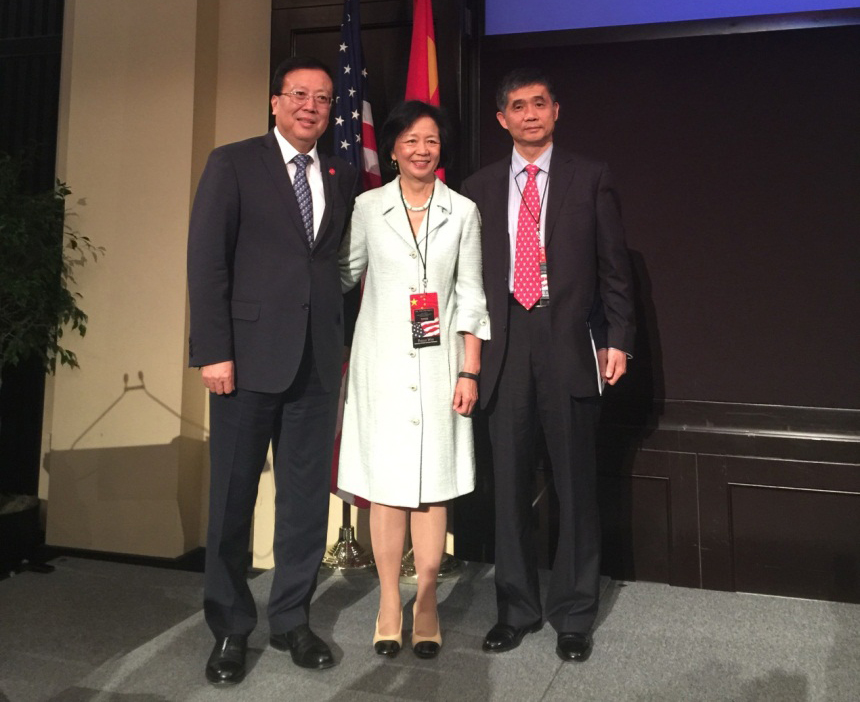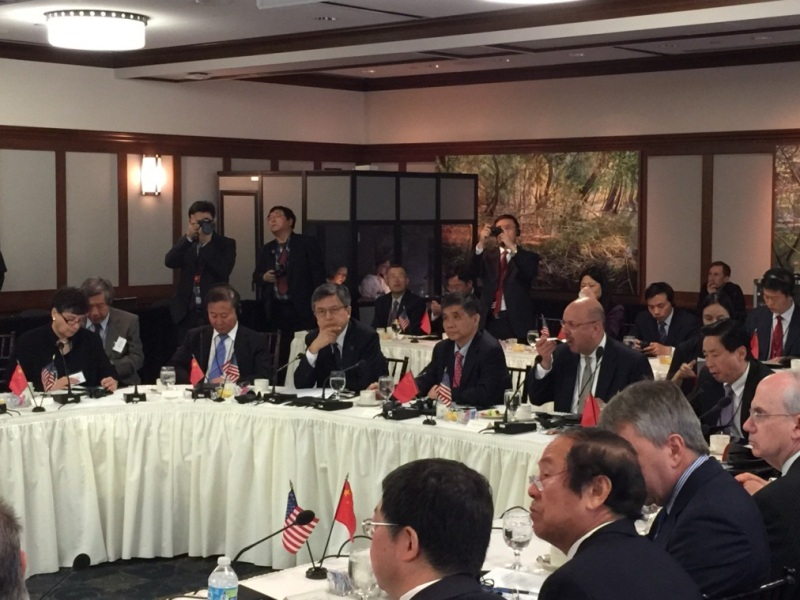 During the Roundtable, Prof. NING Bin signed cooperation agreement with Prof. Phyllis Wise, Chancellor of the University of Illinois at Urbana-Champaign (UIUC). He held in-depth discussions with Presidents from the University of Southern California, Texas A&M University, University of California- Davis, University of Hong Kong and University of Macau. Also, he visited the School of Biomedical Informatics, University of Texas Health Science Center and attended exchange activities at the Chinese Consulate General in Houston hosted by Consular General Mr. LI Qiangmin.

Besides, on June 17 and 18, NING Bin led a delegation to visit the Saint Petersburg State Transport University and attended the Conference on Innovations and Staff in Railway Transport Geopolitics, the inauguration ceremony for the joint establishment of Russia-China Jiaotong Institute and China-Russia Investment Roundtable.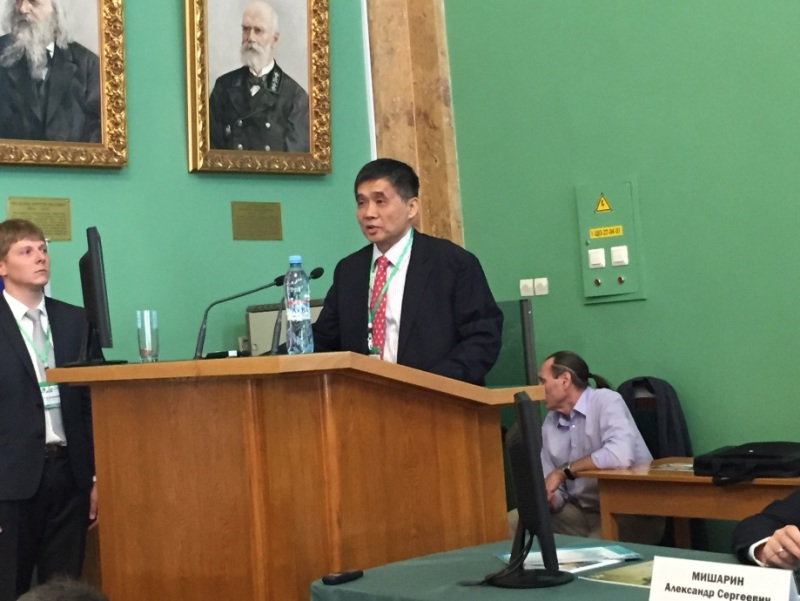 On June 17, the International Conference on Innovations and Staff in Railway Transport Geopolitics was held at the Saint Petersburg State Transport University. Principals from the Ministry of Transport of the Russian Federation, Russian Railways, Ecoles nationales supérieures d'art (France), NIIEFA-ENERGO Co. Ltd, Universidad Politecnica de Madrid (Spain), Ecole Nationale des Ponts et Chaussées (France), Moscow State University of Railway Transport and Russian Association of Transport University were also present at the conference and gave speeches . NING Bin was invited to give a keynote speech on "Talent Cultivation and Scientific Research Collaboration on Transport".

During the conference, the delegation also visited the Russian National Railway Museum at PSTU. It is the only railway museum in Russia that collects exhibits, models and antiques since 1837 when the first Russian railway was built. They also visited the laboratories and classrooms where Mendeleev (Russian famous chemist) used to work. Besides, NING Bin also received the interview by St. Petersburg TV Station on the "Russia-China Jiaotong Institute", elaborating on admission, discipline setting and modes of talents cultivation of the Institute.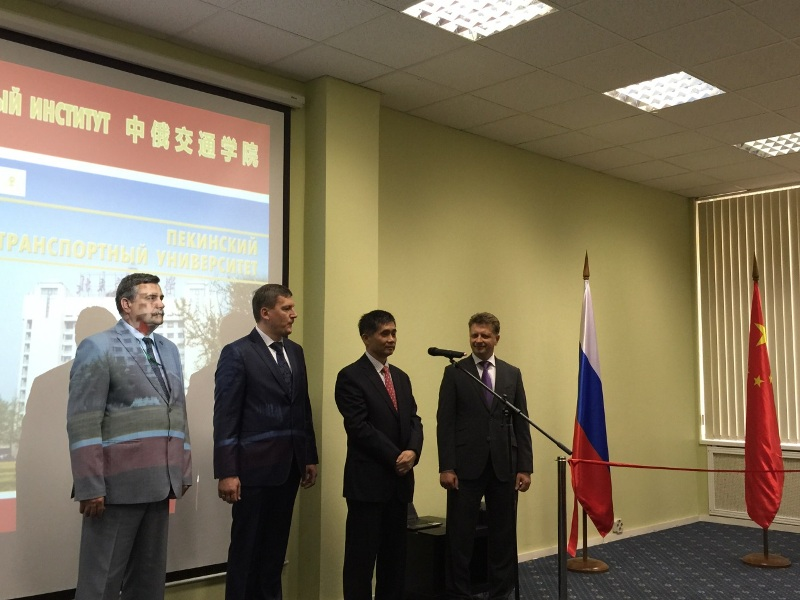 On the afternoon of June 17, 2015, the inauguration ceremony for the joint establishment of Russia-China Jiaotong Institute between BJTU and St. Petersburg State Transport University was held locally. Maksim Sokolov, Minister of the Ministry of Transport of the Russian Federation, President NING Bin, Rector Alexander Y. Panychev jointly cut the ribbon for the ceremony. The Russia-China Jiaotong Institute will be an important milestone of the collaboration between BJTU and PSTU, which is committed to fostering talents for the development of high-speed railway in China and Russia and even the Eurasian region.

During the stay in Russia, NING Bin also met with H.E LI Hui, Chinese Ambassador to Russia. Besides, he was invited to attend the related activities of China-Russia Railway Construction and Investment Consultation Conference and held talks with Mr. HUANG Min, Deputy General Manager of China Railway Corporation and Mr. Sharif, Vice President of Russian Railways.

Principals from the Graduate School, Office of General Administration and Office of International Affairs accompanied NING Bin during the visits.