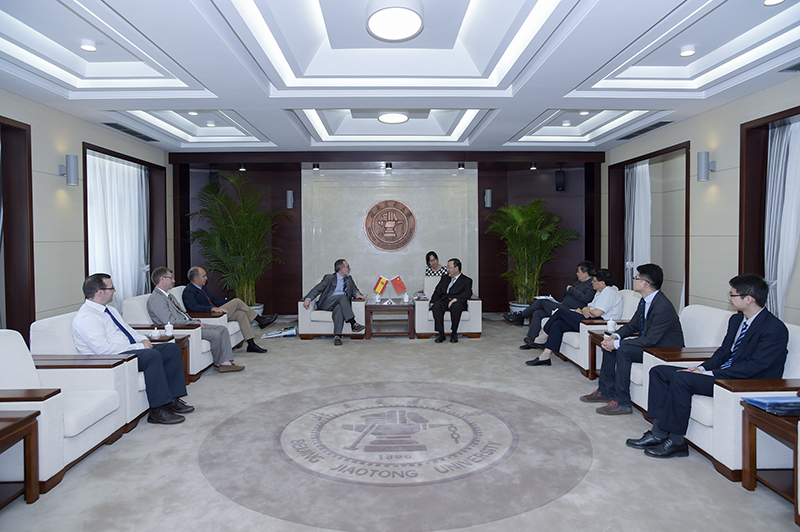 On the morning of June 8, 2015, Vice President CHEN Feng met with Prof. José I. Alonso (Vice Rector) and Prof. Cesar Briso from Polytechnic University of Madrid, Spain and Prof. Luis Castedo and Prof. José A. García-Naya from the University of A Coruña, Spain. The delegation was invited to attend the international academic exchange activities of "Wireless Silk Road".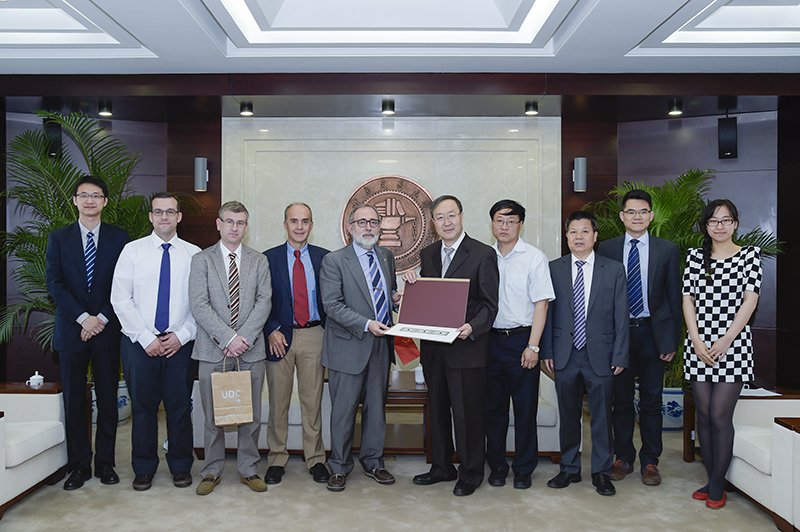 Both sides exchanged views on the development of high-speed railway, construction of joint international laboratory and joint education of Spanish language, expecting to achieve more practical results in the future.

Principals from the State Key Laboratory of Rail Traffic Control and Safety, School of Computer and Information Technology and Office of International Affairs were also present at the meeting.