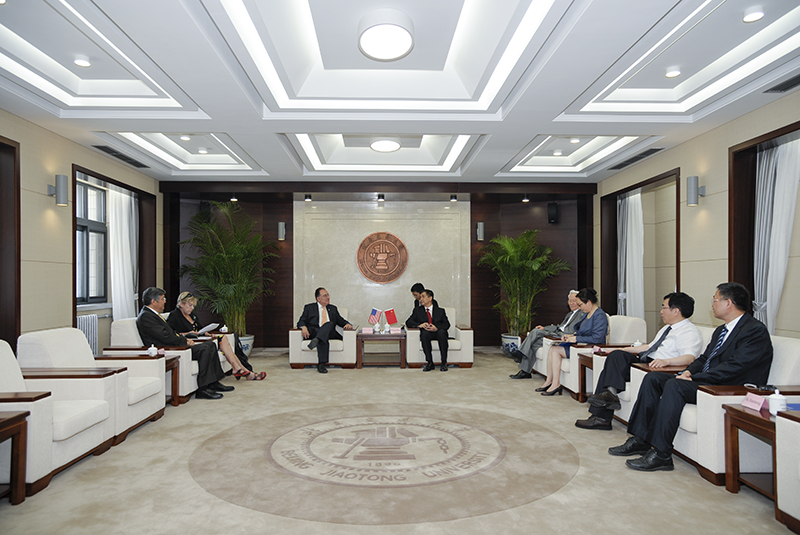 On the morning of June 2, 2015, President NING Bin met with the delegation of President Jay A. Perman, his wife Ms. Andrea Perman and Richard Y. Zhao, Honorary President of the Council of Professors from the University of Maryland, Baltimore. Also, NING Bin conferred the expert certificate of the "BJTU International Advisory Committee" to Jay A. Perman.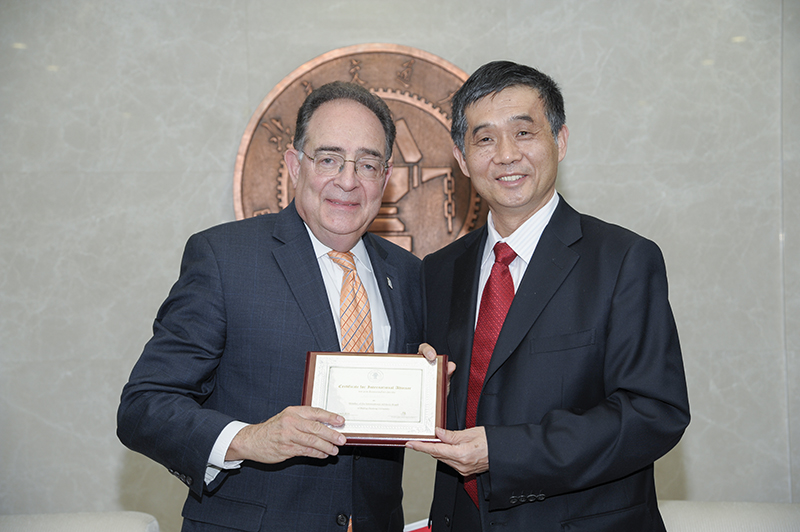 First, NING Bin extended welcome to the guests and introduced the school-running scale, faculty, strength discipline and international cooperation of the University. He said BJTU has achieved fruitful results on such emerging disciplines as Biomedicine and Materials Science in recent years. We would like to establish friendly collaborative relations with the University of Maryland, Baltimore and carry out faculty exchange, joint research and student exchange on Science and Law.

Jay A. Perman expressed gratitude to BJTU and introduced the current situation, talent cultivation and scientific research on Medicine, Pharmacy, Law and Public health of the University of Maryland, Baltimore. He said both sides share solid collaborative foundations on Biomedicine and Law. He hoped that both parties would further strengthen ties and deepen cooperation. Besides, he felt honored to become the expert of the BJTU International Advisory Committee and promised to spare no efforts to offer suggestions for the development of the University.




After the meeting, Vice President LIU Jun held talks with Jay A. Perman, discussing on the possibility of setting up such professions as Biomedicine at Weihai Campus. The guests also visited the State Key Laboratory of Rail Traffic Control and Safety and School History Museum and exchanged views with the School of Science on the further collaboration.

Academician HONG Tao and principals from the Center for International Education and School of Science were also present at the meeting.