On May 21, 2015, President NING Bin met with Aleksey Manakov, Rector of Siberian Transport University (STU), Russia and Vladimir Nekhoroshkov, Rector Advisor of STU.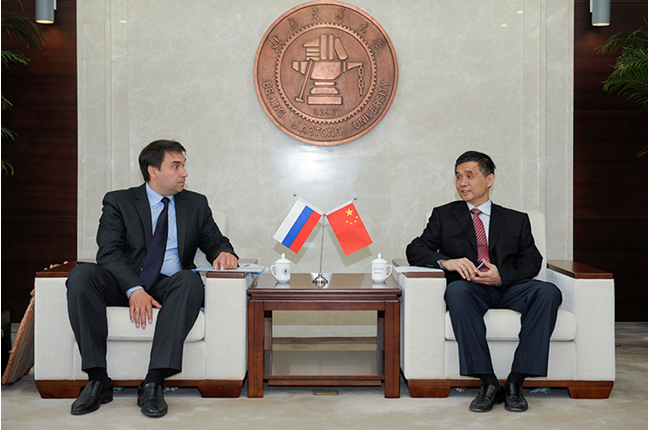 First, NING Bin reviewed the cooperative history between BJTU and Siberian Transport University. He said in the context of booming China-Russia cooperation, the two Universities could expand cooperation on talent cultivation, scientific research and major projects consultation. The priority for the transport development is to resolve the problems of talent cultivation. How to cultivate all-round and interdisciplinary talents is a topic both transport universities have to face together.

Aleksey Manakov expressed gratitude to BJTU for the hospitality. He proposed that both sides could jointly cultivate engineers relying on the high-speed railway construction projects that facilitated by the closer economic link between China and Russia. Since this year, Siberian Transport University has set Chinese as the first foreign language and selected freshmen to participate in the 2+2 dual degree programs.

Both sides showed interest in further collaboration on jointly holding the international conference, sending graduate students for short-term exchange and conducting sports exchange.

The guests also visited the State Key Laboratory of Rail Traffic Control and Safety and held in-depth discussions with the School of Economics and Management on Undergraduate 2+2 Dual Degree Program of International Trade.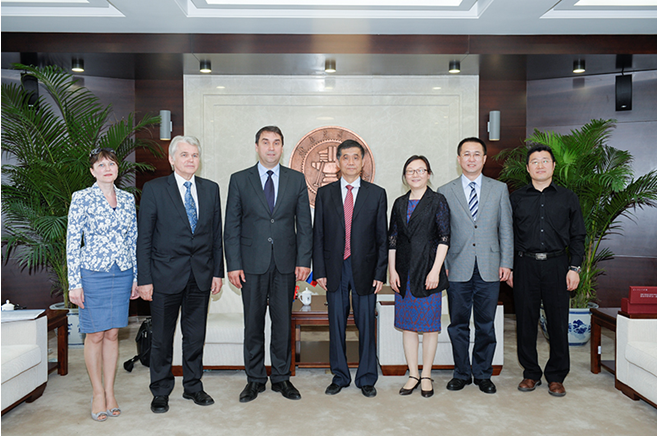 Principals from the Center for International Education, School of Economics and Management and School of Civil Engineering were also present at the meeting.