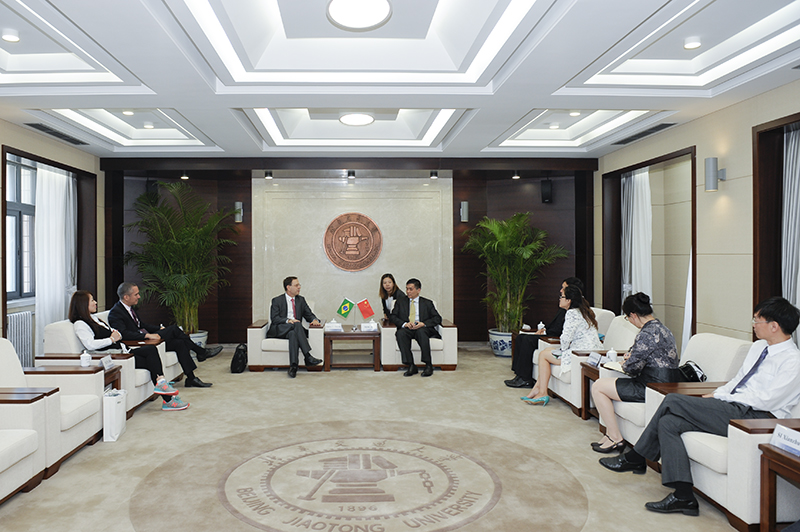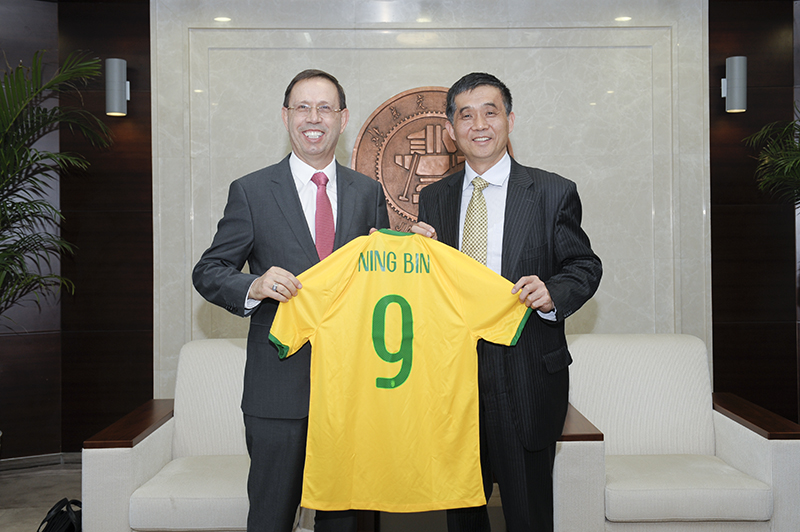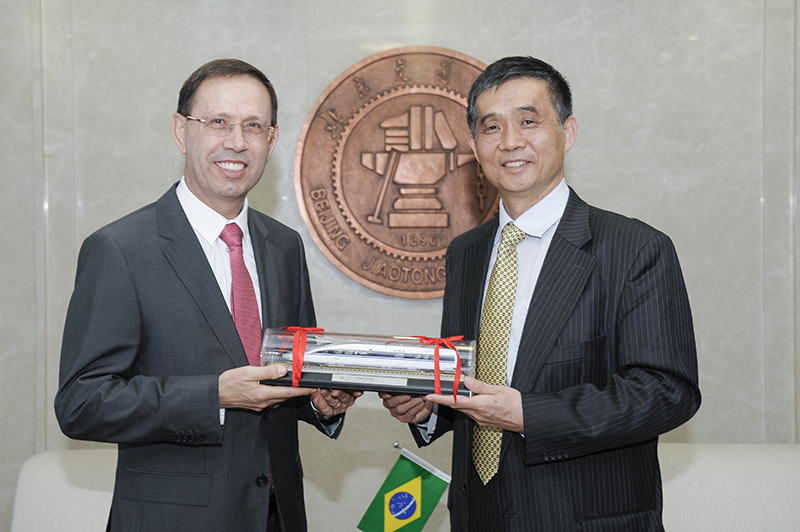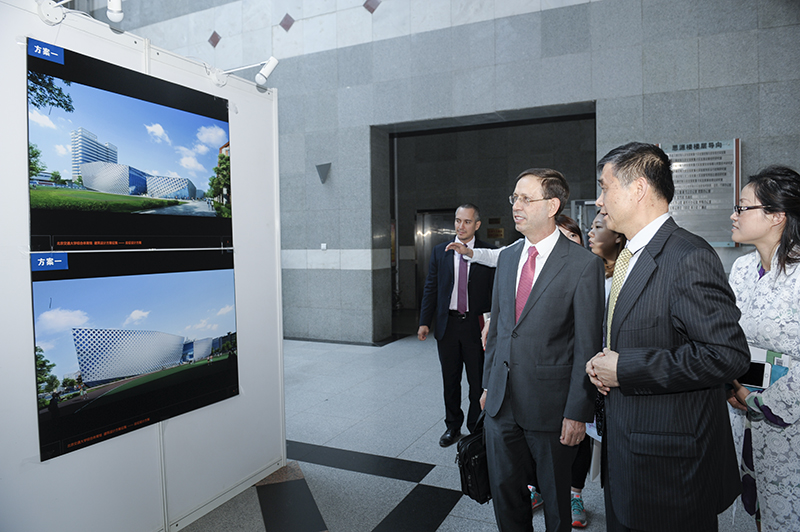 On the morning of May 20, 2015, President NING Bin met with the delegation led by Mr. Carlos Wizard Martins, a Brazilian entrepreneur and founder of Grupo Multi, a company that offers franchises for English courses. Both sides held cordial talks on educational, economic, scientific and cultural exchange between the two countries. They expressed their interest in strengthening ties and promoting collaboration.

Mr. Romero Maia, Head of Science and Technology Office, Brazilian Embassy in China, Ms. SUN Jia, Secretary of Mr. Carlos Wizard Martins and principals from the Office of External Liaison and Cooperation, Office of International Affairs, Center for International Education and School of Languages and Communication Studies were also present at the meeting.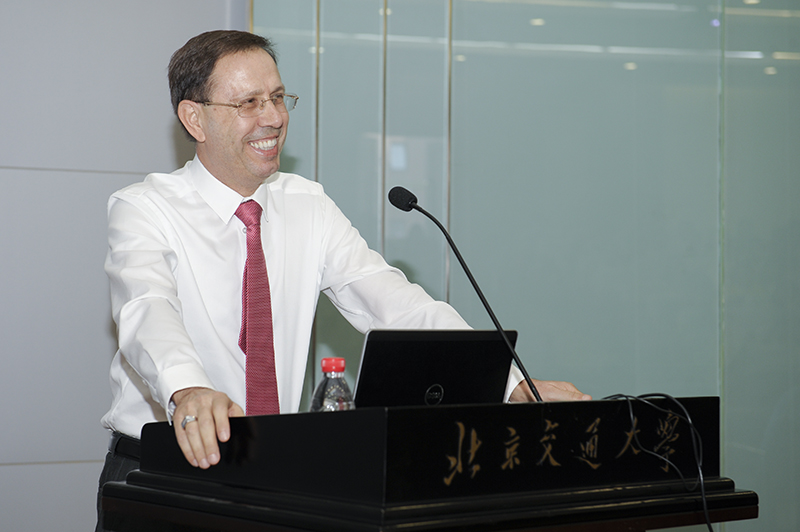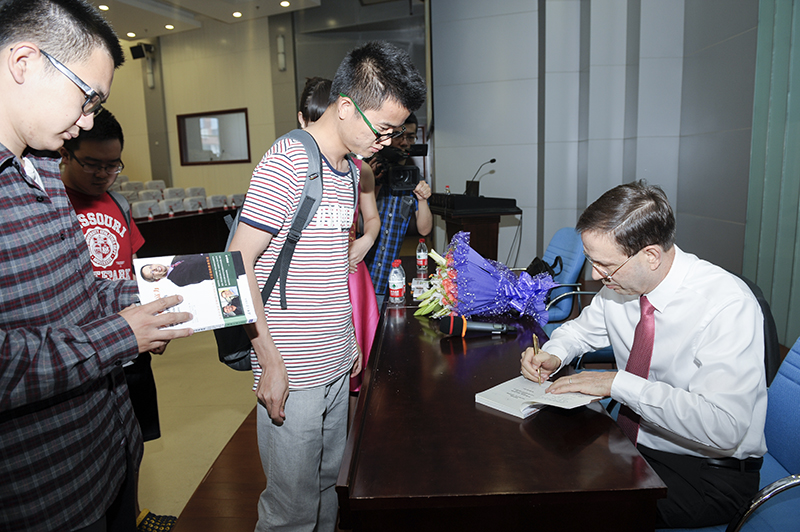 ]'

After the meeting, Mr. Carlos gave a speech entitled "Awaken the Millionaire Within" for the teachers and students at the Mechanical Building and interacted with them.

The CCTV Portuguese channel also covered the activity.