On the afternoon of May 18, 2015, President NING Bin met with the delegation led by Prof. Fabio Rugge, Rector of the University of Pavia, Italy, exchanging views and reaching consensus on cooperation between the two universities.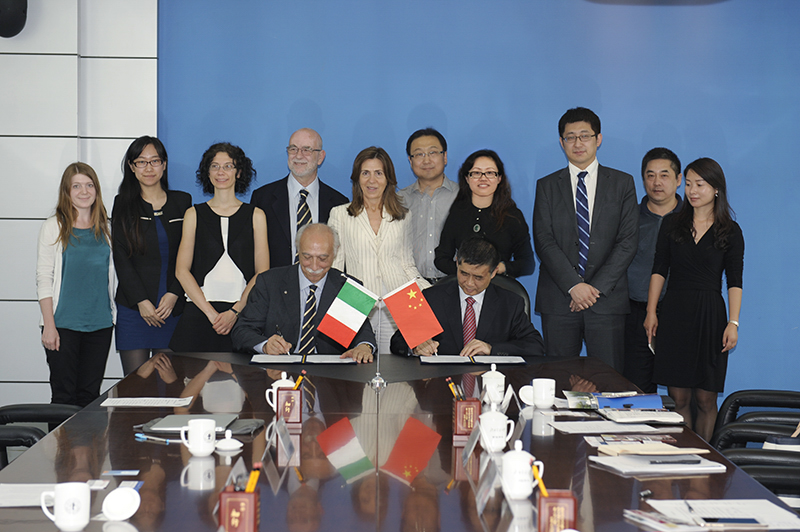 Prof. NING Bin and Prof. Fabio Rugge co-signed the cooperative agreement between BJTU and the University of Pavia, laying solid foundations for the future collaboration on student educational programs and joint research.

The delegation also visited the State Key Laboratory of Rail Traffic Control and Safety and the University Museum.