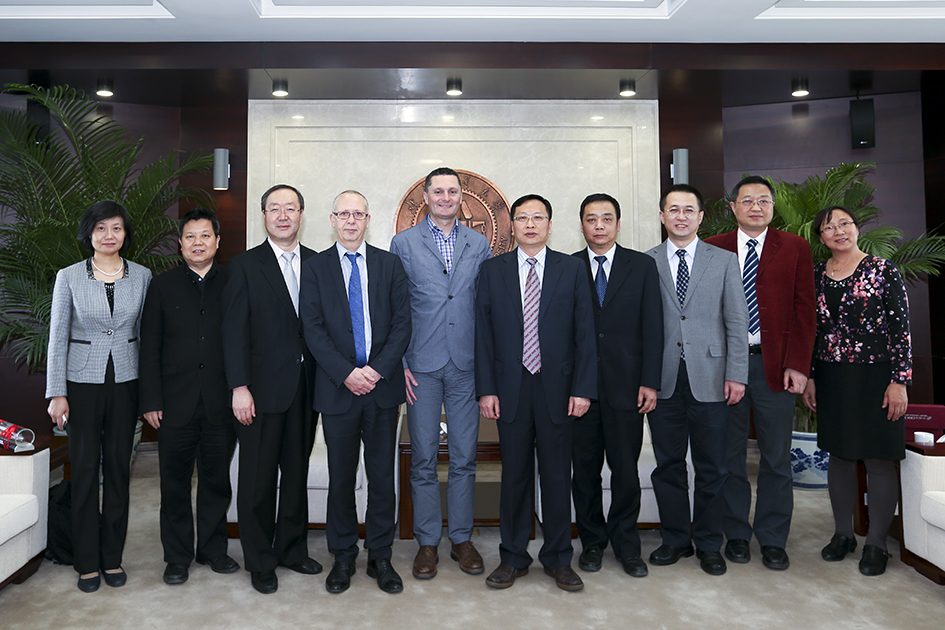 On the afternoon of April 24, 2015, Mr. CAO Guoyong, Chairman of the University Council, met with Prof. Andrew Atherton (Deputy Vice-chancellor) and Prof. Steve Bradley (Pro-vice-chancellor) of Lancaster University, U.K.

First, Mr. CAO Guoyong extended welcome to the guests on behalf of BJTU and introduced the history, school-running feature, development and international cooperation of the University. Then, he highlighted the remarkable contributions BJTU has made on talent cultivation and scientific research as well as in the service of national strategy of traffic and transportation. He pointed out that to implement China's initiative of "One Belt, One Road" and serve regional economic development, BJTU has built the Weihai Campus with the great support from the Weihai Municipal Government so as to conduct talent cultivation and scientific research with international idea. He said BJTU values exchange and cooperation with Lancaster University to conduct comprehensive and multi-faceted cooperation in order to serve regional economic and social development as well as enhance the international reputation and influence of the two Universities.

Prof. Atherton expressed gratitude to BJTU for the hospitality. He said as one of China's renowned universities, BJTU shares many similarities with Lancaster University in disciplinary setting and talent cultivation. He was greatly impressed by the construction of Weihai Campus. He hoped that both sides would, on the basis of further mutual understandings, take full advantages of each other to establish all-round partnership, conduct cooperation on high-level talent cultivation and scientific research so as to serve the economic and social development of China, U.K. and Asia-Pacific region.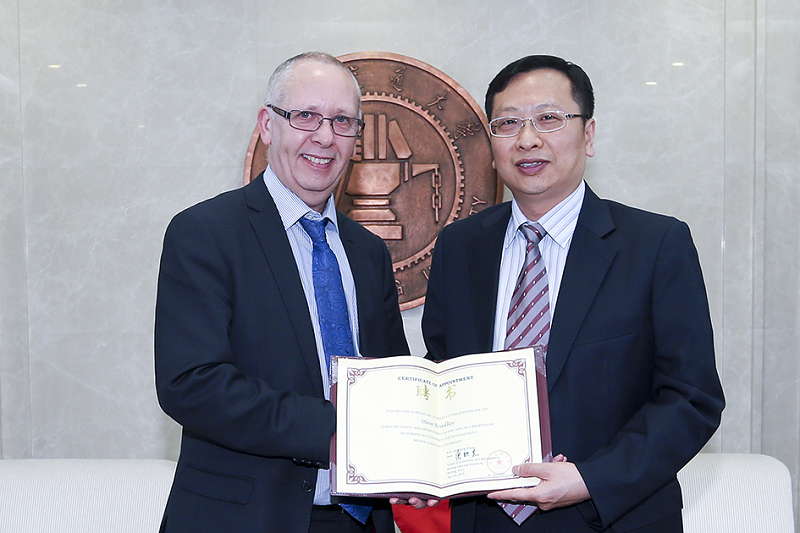 Mr. CAO Guoyong conferred the certificates of BJTU International Advisory Committee and Adjunct Professor of the School of Economics and Management to Prof. Andrew Atherton and Prof. Steve Bradley, respectively. He expected them to contribute ideas and exert efforts for the internationalization work and disciplinary construction of Beijing Jiaotong University.

Vice President CHEN Feng and LIU Jun, Assistant President XU Yugong and principals from the School of Economics and Management, School of Computer and Information Technology, School of Electronic and Information Engineering, School of Science and School of Languages and Communication Studies were also present at the meeting.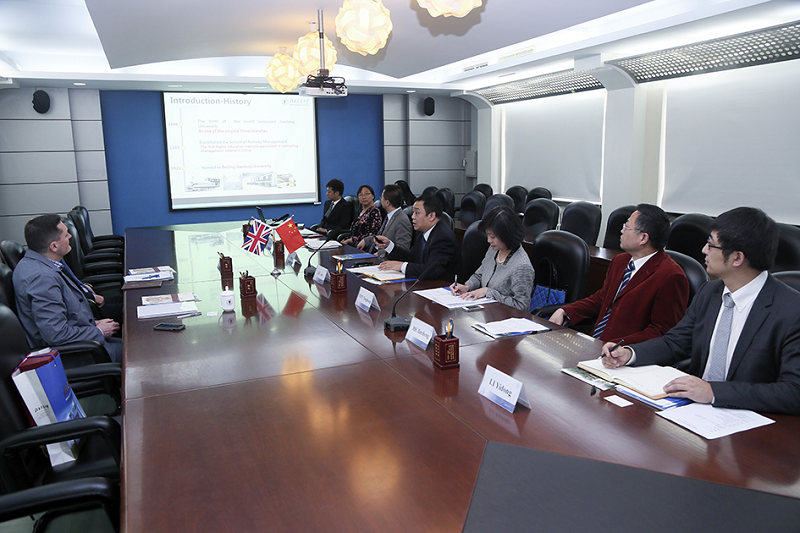 After the meeting, Vice President LIU Jun gave an introduction of the basic facts, international exchange, construction of Weihai Campus, planned joint education programs and future expectations of BJTU. Both sides discussed the mode and direction of the future cooperation and reached initial consensus as well as made schedule for the advance of some details on the establishment of Joint Institute on Weihai Campus.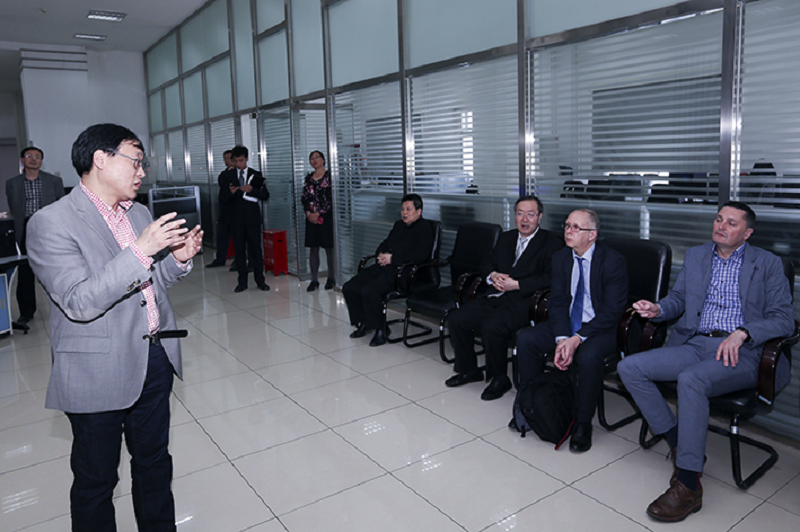 Before the meeting, the delegation also visited the State Key Laboratory of Rail Traffic Control and Safety, listening to the introduction given by Prof. TANG Tao, Director of the Laboratory, on some relevant research work of rail transit and speaking highly of the research achievements BJTU has made.

On April 23, accompanied by Assistant President XU Yugong and principals from related Schools, the guests also visited the Weihai Campus and Business Incubator.