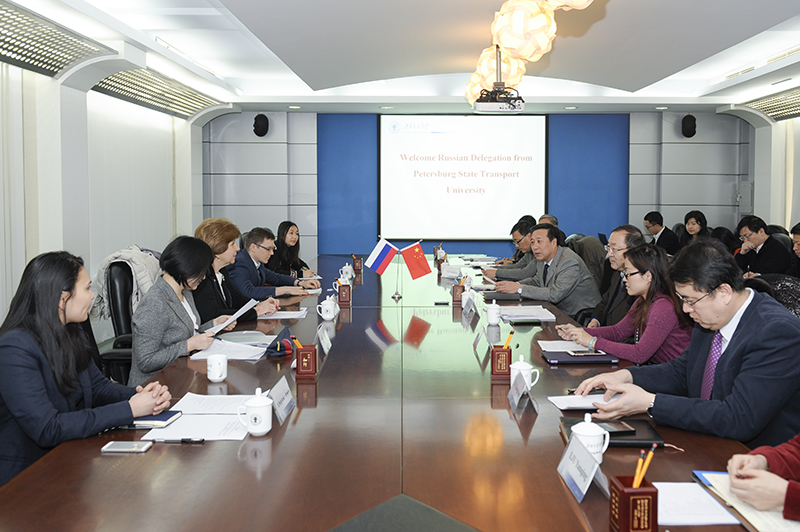 On January 28, 2015, Vice President CHEN Feng met with Prof. Blazhko Liudmila, Vice Rector for Educational Work of Petersburg State Transport University and Mr. Lizunov Aleksei, Head of International Relations Department of Petersburg State Transport University.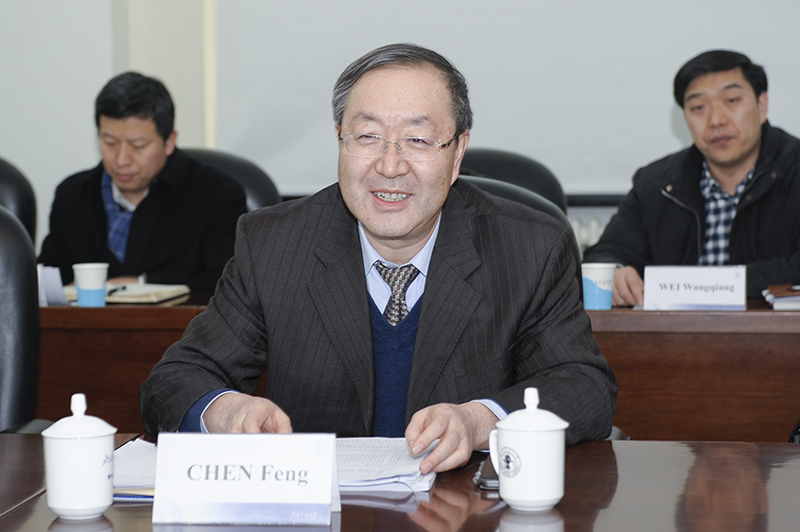 CHEN Feng introduced the history, development situation and strength discipline of Beijing Jiaotong University. He said as the universities with clear-cut professional characteristics of railway and rail transit, both sides have much in common and share extensive basis for cooperation. In the past year, both parties have contacted with each other many times. Beijing Jiaotong University would make full use of its traditional strength discipline in rail transit to achieve the national strategic goals of "one belt, one road" and "going global" strategy of high-speed railway, to implement several consensuses reached by China and Russia in rail transit as well as to comprehensively carry out the work of Chinese-Russian cooperation in running school featured by rail transit.




Prof. Blazhko Liudmila conveyed Rector Alexander Y. Panychev's regards to NING Bin. She made a brief introduction of the strength discipline of Petersburg State Transport University and introduced the preparation work for the establishment of Sino-Russian educational institution in detail. Also, she communicated with CHEN Feng on the 2nd Sino-Russian Jiaotong University Forum proposed by Beijing Jiaotong University this year. She believed that the educational cooperation between PSTU and BJTU is in accordance with the two countries' strategic partnership, and the cooperation would play an important role in promoting the exchange and cooperation between the two countries.

Afterwards, both parties made an in-depth exchange and reached agreements on school-running pattern, teaching organization, the allocation of teachers and management mechanism. Both parties would further advance preparatory work in establishing Sino-Russian educational institution. And four undergraduate programs including Logistics, Electrical Engineering and Electric Power Industry, Train Operation Support System and Railway Vehicle would be initially offered. The delegation would discuss with the vice deans and relevant professors of the School of Electronic and Information Engineering, School of Economics and Management, School of Mechanical, Electronic and Control Engineering and School of Electrical Engineering on talent cultivation mode, curriculum, teaching programs, etc. The unified curriculum would be formed to make a solid foundation for the establishment of Sino-Russian educational institution.

The guests also visited the State Key Laboratory of Rail Transit Control and Safety.

Assistant President XU Yugong and principals from related schools and offices were also present at the meeting.