On the morning of December 15, 2014, the Opening Ceremony for the Training of Indian Railway Officers on Heavy Haul Technology (1st session) was held at the Mechanical Engineering Building. This September, witnessed by Chinese President XI Jinping and Indian Prime Minister Narendra Modi, China and India signed the MoU on railway cooperation and this training program is an important part of the MoU.

Mr. ZHENG Jian, Deputy Administrator of National Railway Administration (NRA), Mr. Ashok K. Kantha, Indian Ambassador to China, Mr. YAN Hexiang, Director General of Department of Science Technology and Regulation, NRA, Mr. WANG Jiayu, Deputy Director General of Department of Science Technology and Regulation, NRA, Ms. Shrila D. Kumar, Counselor of Indian Embassy in China, BJTU President NING Bin, Vice President LIU Jun as well as 22 Indian trainees of the training program attended this opening ceremony. NING Bin, ZHENG Jian and Kantha delivered a speech, respectively. The opening ceremony was presided over by Vice President LIU Jun.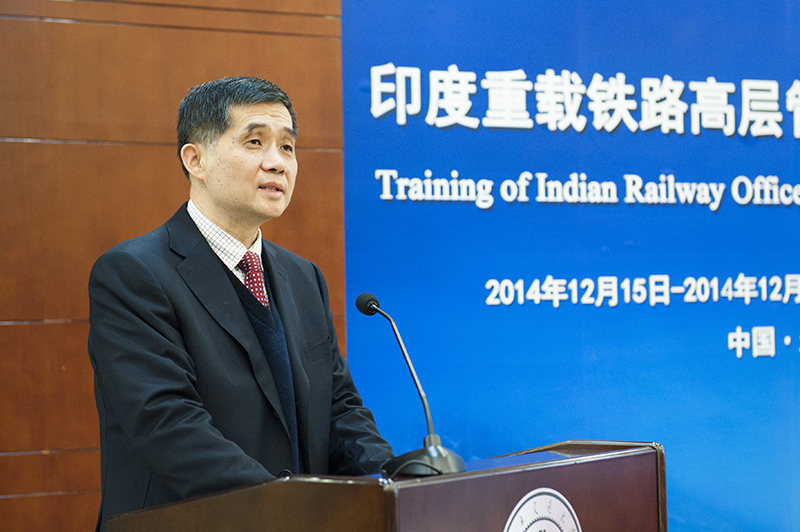 First, President NING Bin expressed gratitude to Indian Railway Board and NRA for giving BJTU the great opportunity to undertake such an important training program. Then he introduced the disciplines and research platforms of the University as well as our participation in China's railway construction. He hoped that both sides would further conduct exchange and cooperation on railway through this training program.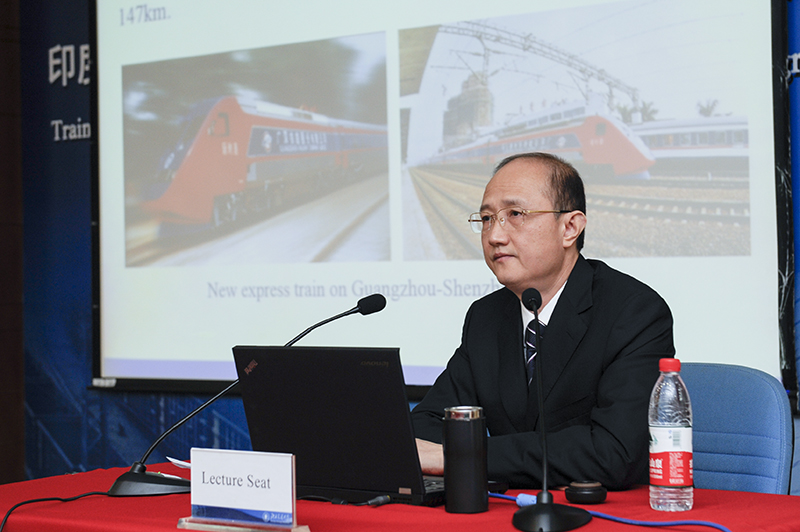 Mr. ZHENG Jian said the bilateral railway cooperation is an important part of the cooperation at the national level witnessed by Chinese and Indian leaders, which has great strategic significance. He spent three hours giving a lecture on "Chinese Railway on Fast Track", introducing China's railway achievements and sharing experience with Indian counterparts.




Mr. Ashok K. Kantha expressed gratitude to NRA and BJTU for the support of the training program. He said the railway cooperation between India and China has great strategic importance. He hoped that Indian counterparts would acquire the experience and technology of China's railway construction and further promote economic development of the two countries through the exchange on railway.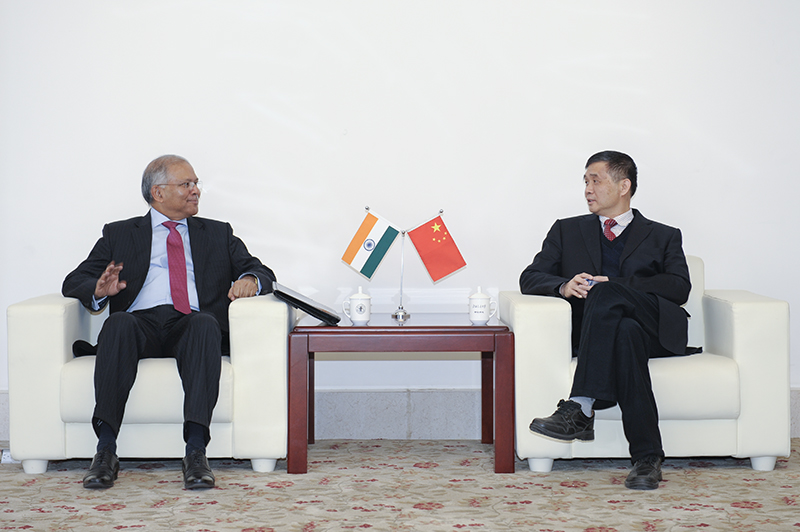 Before the ceremony, President NING Bin held cordial talks with Mr. Ashok K. Kantha and Ms. Shrila D. Kumar and exchanged views on Sino-Indian heavy haul railway technology exchange, the acceleration of existing railway, the renovation of existing railway stations, the construction and development of rail transit as well as the co-construction of Indian Railway University.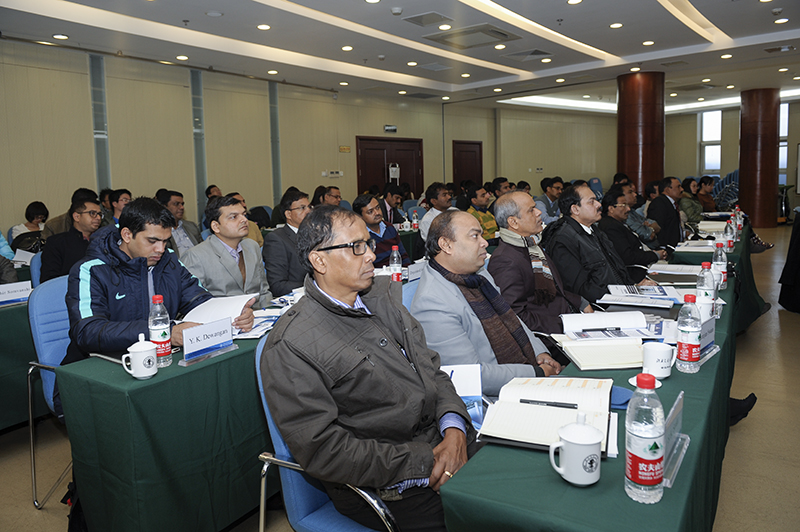 Principals from the Office of General Administration, Office of International Affairs, School of Traffic and Transportation and National Rail Transit Training and Authentication Research Center were also present at the opening ceremony.