On the afternoon of December 9, 2014, Vice President ZHANG Xingchen met with Prof. Rui Castro, Vice Rector of the University of Minho, Portugal and Ms. Andrea, Administrative Assistant of the Confucius Institute at the University of Minho.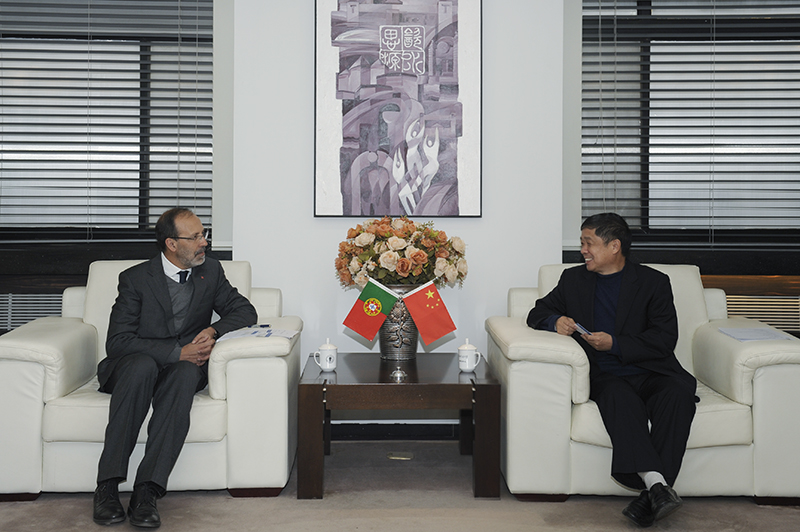 Mr. ZHANG Xingchen extended welcome to the guests on behalf of President NING Bin and introduced the history, development status and strength disciplines of the University. He said Beijing Jiaotong University, with the prominent industry characteristics on railway, traffic and transportation, is committed to cultivating professional talents on Portuguese language so as to implement the national railway "going out" strategy. Hence, he hoped that both sides would make full of the mutual advantages, jointly carry out talents cultivation and further expand cooperation areas.

Prof. Rui Castro expressed gratitude to BJTU for the hospitality and introduced the teaching, scientific research and international exchange of the University of Minho. He expected to achieve mutual complementarity through deepening cooperation with BJTU and lay the foundations for the future cooperation with the opportunity of the Portuguese Language Program.




Principals from the Office of International Affairs and the School of Languages and Communication Studies were also present at the meeting.

After the meeting, the guests also discussed the Portuguese Language Program of Chinese-Foreign Cooperation in Running Schools with the School of Languages and Communication Studies.