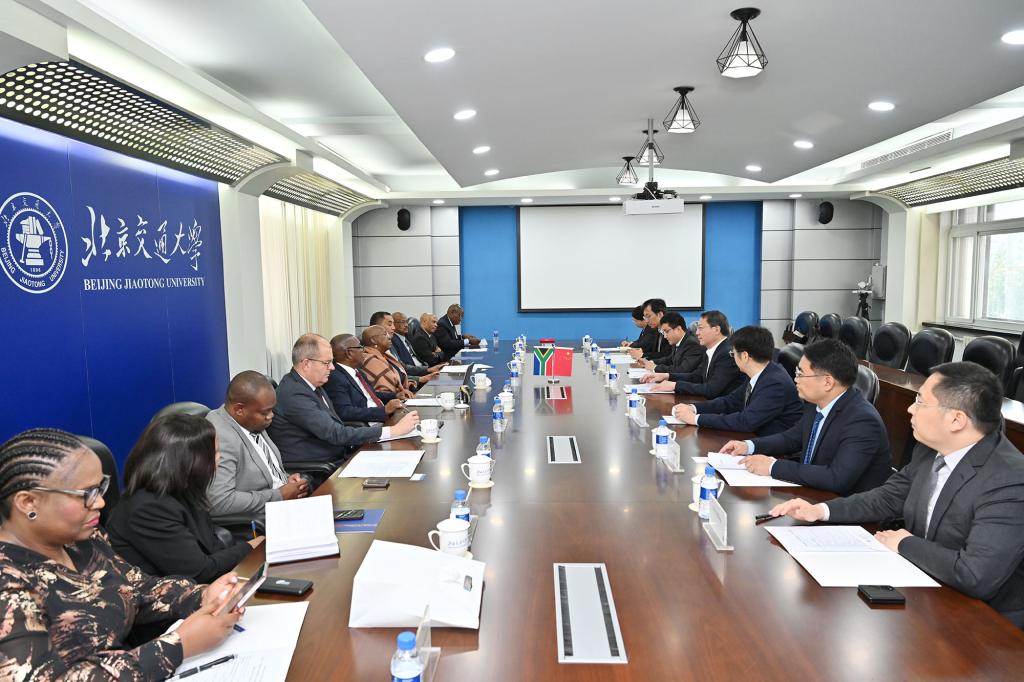 On the afternoon of November 4, 2023, President YU Zujun met with the visiting delegation led by Bonginkosi Emmanuel Nzimande, Minister of Higher Education, Science and Innovation of South Africa at Siyuan Building, in the company of BJTU's Vice President YAN Xuedong.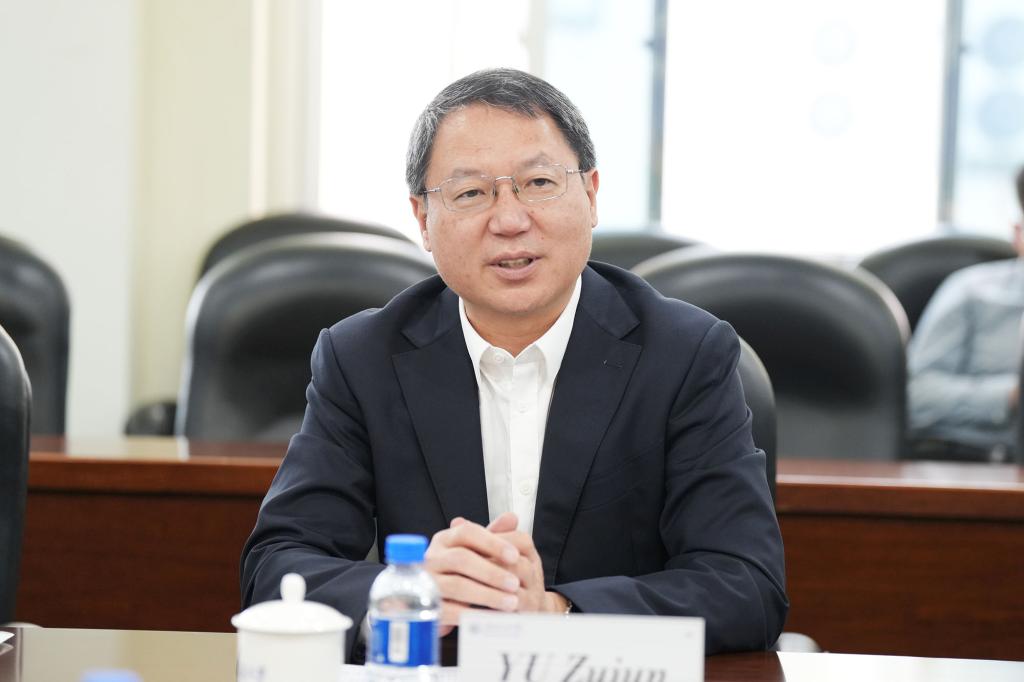 YU Zujun welcomed the visit of Bonginkosi Emmanuel Nzimande and his delegation,and gave a brief introduction to BJTU's history,featured disciplines, talent training, scientific research and contribution to the national rail transit construction. He reviewed the long-term history of cooperation between BJTU and South Africa, and hoped that in the future, the two sides will continue to promote cooperation in talent training, technical training, joint scientific research, and collaborative innovation in the fields of transportation, information management, business studies, computer, and network security under the framework of China's national policies such as " Belt & Road" and "Going Global".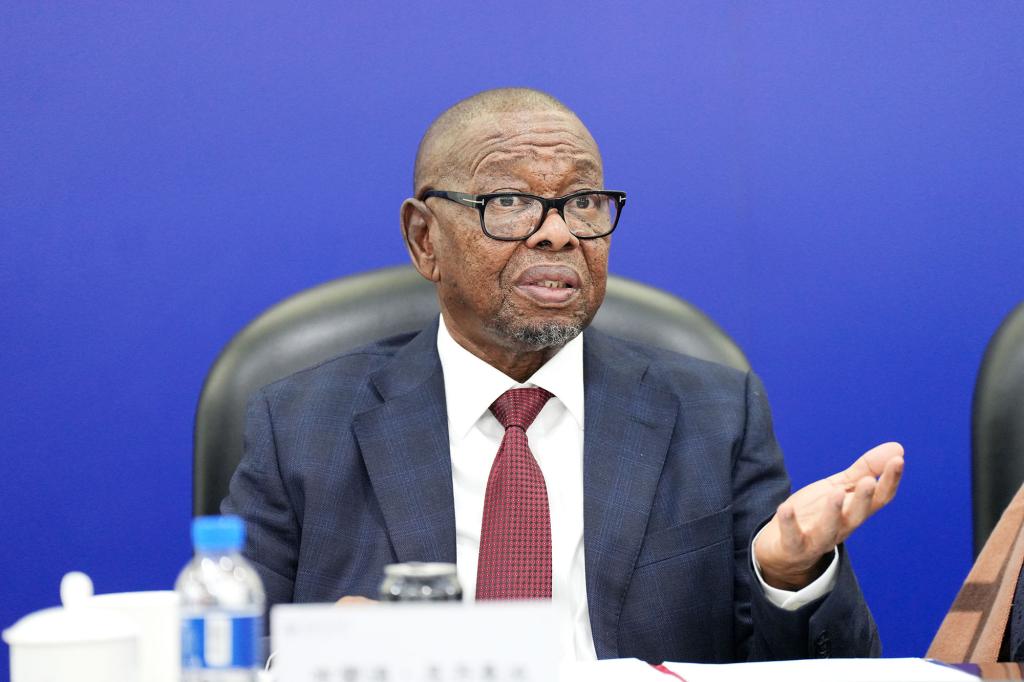 Bonginkosi Emmanuel Nzimande thanked BJTU's warm reception and the title of "Honorary Professor" conferred to him, and he spoke highly of the contribution made by BJTU to the construction of China's national rail transit. He noted that the Ministry of Higher Education, Science and Innovation of South Africa attaches great importance to carrying out extensive cooperation between BJTU and relevant universities and enterprises in South Africa. He hoped to play an active part in enhancing cooperation between BJTU and South Africa in joint scientific research and young scientist exchange programs, and the establishment of joint research centers.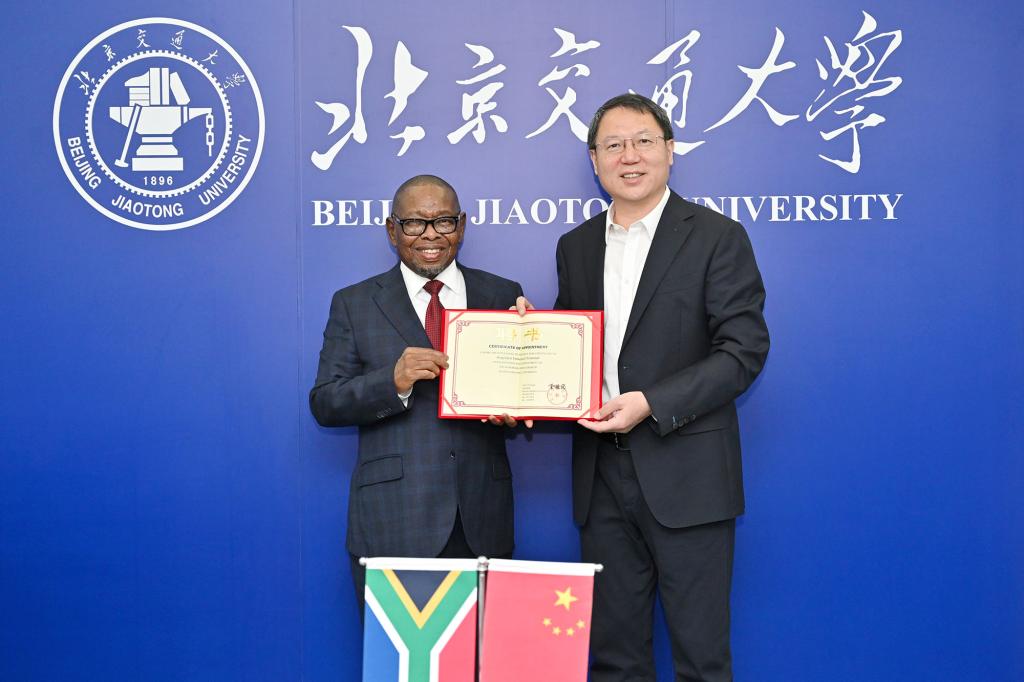 Following the meeting, YU Zujun presented the letter of appointment of "Honorary Professor" to Minister Bonginkosi Emmanuel Nzimande.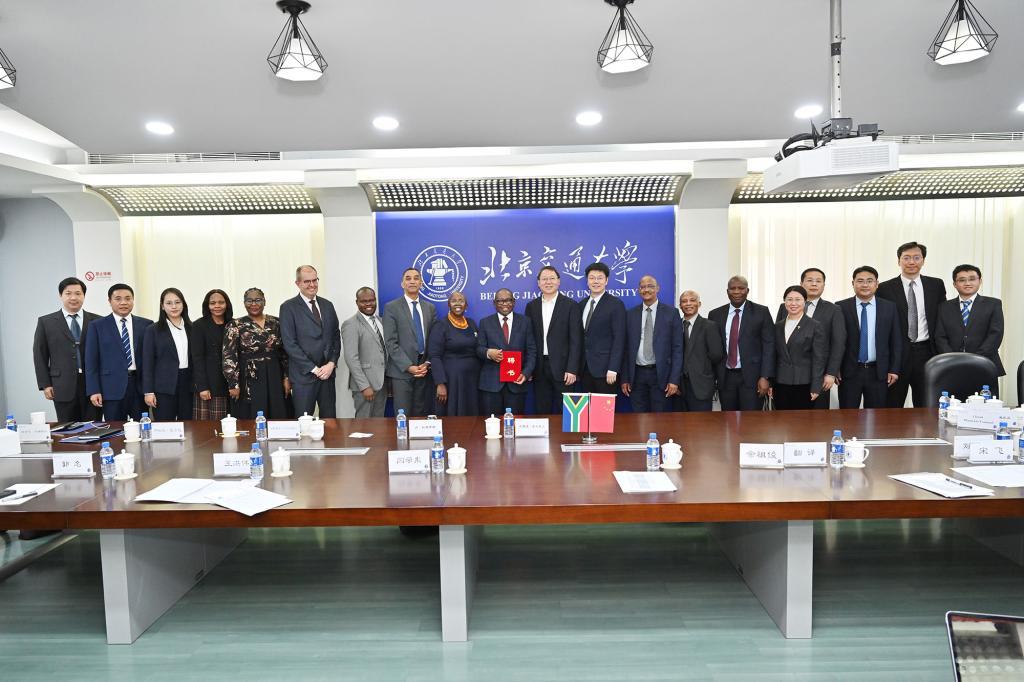 The meeting was also attended by responsible personnel from the Institute of Scientific Research, Office of Humanities and Social Sciences, Office of International Affairs, and College of International Education.