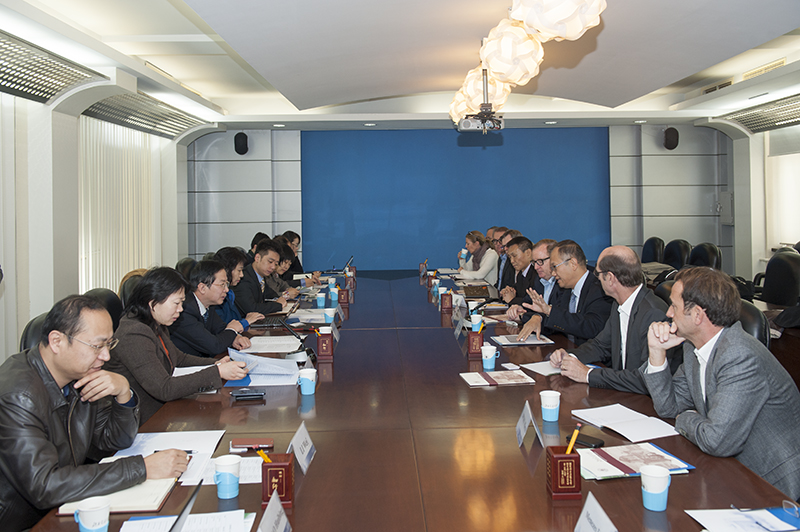 On November 3, Vice President SUN Shouguang met with the 15-member delegation from French Thales Group. The delegation is composed of high-level executive managers aiming at seeking cooperation with BJTU on scientific research, intellectual property rights transformation and university-enterprise cooperation.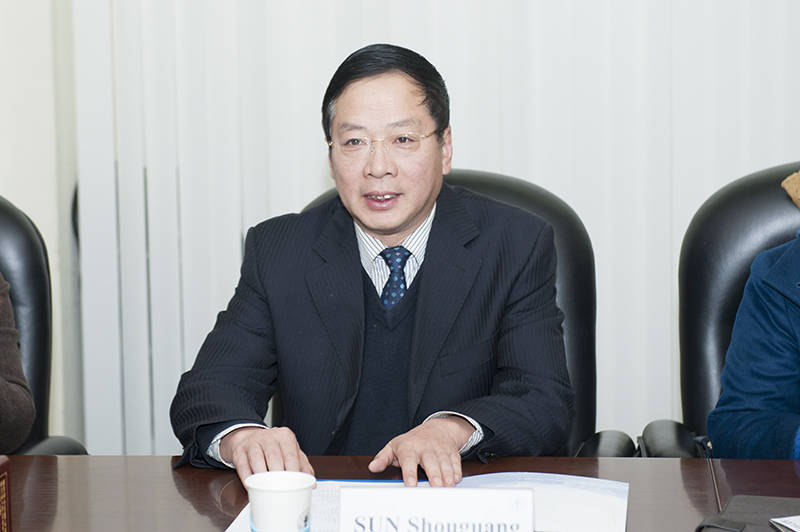 SUN Shouguang extended welcome to the guests on behalf of BJTU and introduced the strength discipline and scientific research of the University as well as the great contributions we have made to the development of China's high-speed railways. Meanwhile, SUN hoped that both sides would strengthen ties and conduct more cooperation of common interest through this visit.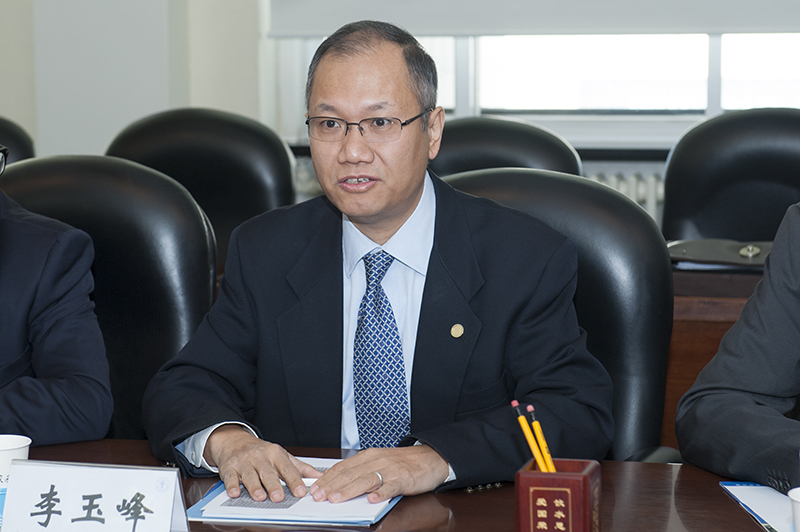 Mr. LI Yufeng, General Manager-China of Thales Group expressed gratitude to BJTU for the hospitality and introduced the major tasks and objectives of this high-level executive managers training program. Mr. David Butler, SLP Program Director-France introduced the trainees and also expected to establish partnership and carry out cooperation on traffic and transportation with BJTU.

During the meeting, Dr. XUN Jing from the State Key Laboratory of Rail Traffic Control and Safety introduced the research work of the Laboratory. Prof. NIE Lei, Dean of the School of Traffic and Transportation, gave a report titled "The Status Quo and Future Development of China's High-speed Railway". Mr. ZHAO Huibing, Director of Beijing Jiaoda Signal Technology Co., Ltd, introduced the company in terms of scientific research, products and future development. LI Yufeng also introduced Thales Group regarding main business and development in China. Afterwards, both sides exchanged views on cooperation of common interest.

Principals from the Office of International Affairs, the Office of Research and the Engineering Experimental Center were also present at the meeting.

After the meeting, the guests also visited the State Key Laboratory of Rail Traffic Control and Safety, speaking highly of the scientific research achievements BJTU has made on rail transit.