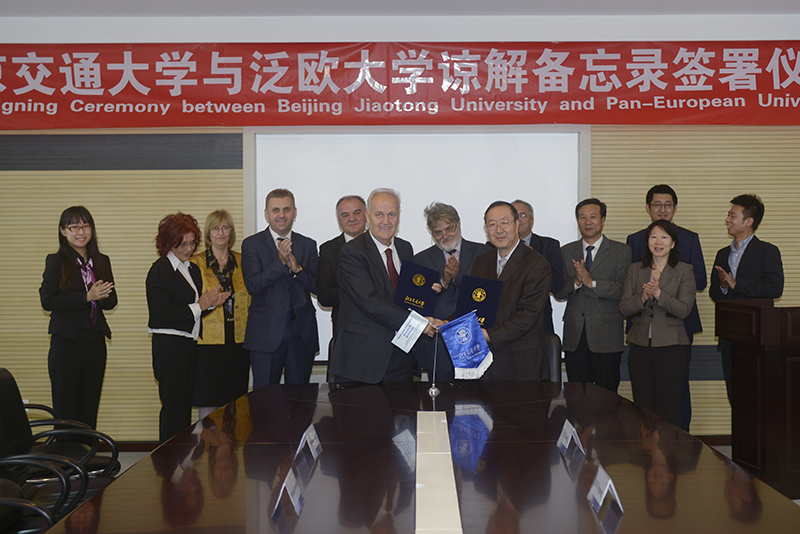 On October 14, 2014, Vice President CHEN Feng met with the delegation from Pan-European University, Bosnia and Herzegovina led by Mr. Darko Uremovic, President of the University Management Board & CEO Project Manager for Development who was accompanied by H.E. Mr. Borislav Maric, Bosnia and Herzegovina Ambassador to China. CHEN Feng signed the MoU with Mr. Esad Jakupovic, Rector of Pan-European University, which marked the beginning of bilateral cooperation.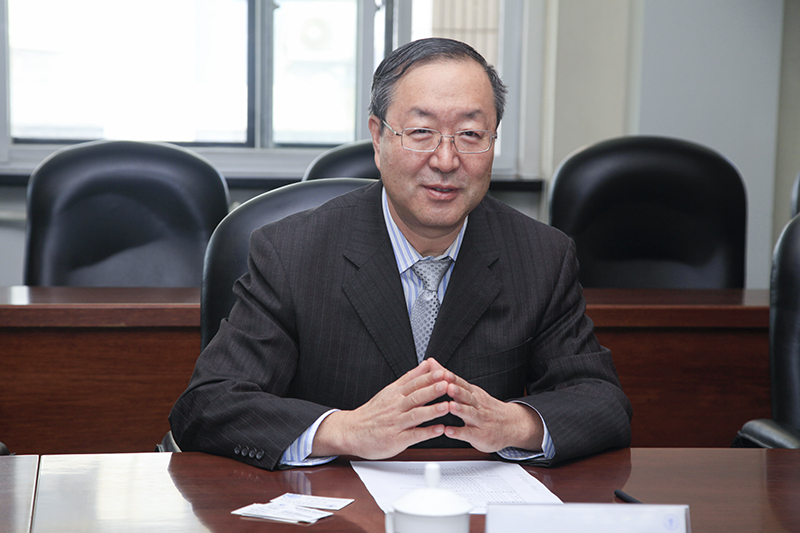 CHEN Feng extended welcome to the delegation on behalf of BJTU and introduced the history, academic research, strength disciplines and international exchange of the University. He hoped that BJTU would establish links with higher education institutes in Bosnia and Herzegovina though the visit, taking the opportunity of students exchange, gradually expand cooperation areas and establish long-term and close relationship.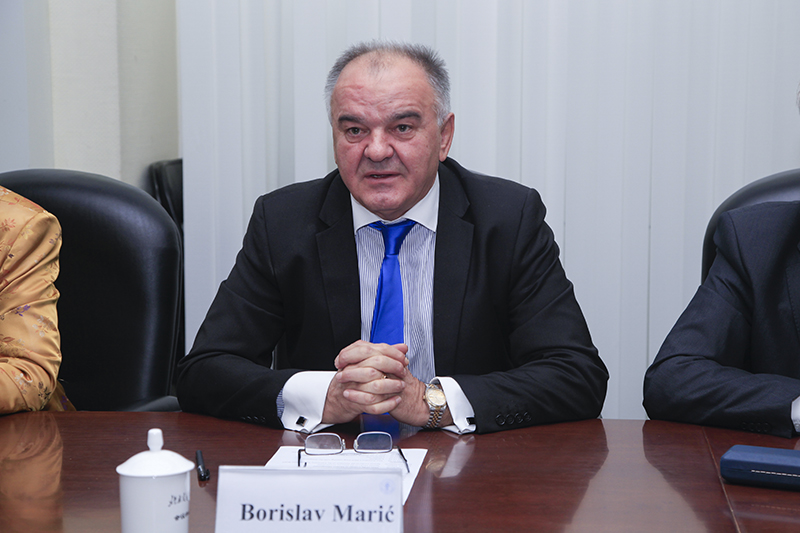 H.E. Mr. Borislav Mari? said the friendship between the two countries enjoys a long history and a solid foundation. He is willing to help Pan-European University establish cooperative relationship with BJTU though the visit and further promote comprehensive cooperation on education, culture and economy between the two countries.

Mr. Darko Uremovic introduced the education scale, student-faculty ratio, development objectives and international exchange of Pan-European University. He said he is willing to establish cooperative links with BJTU and conduct cooperation on student-faculty exchange, which would help students of the two countries experience different culture, broaden international horizons so as to promote friendship and common development.

Both sides also exchanged views on the signing of specific cooperative agreements for students exchange, mutual credit recognition, joint research and the future establishment of Confucius Institute. After the meeting, the delegation also visited the Museum of BJTU History and the State Key Laboratory of Rail Traffic Control and Safety.

Assistant President XU Yugong and principals from the Office of International Affairs, the School of Economics and Management and the School of Computer and Information Technology were also present at the meeting.