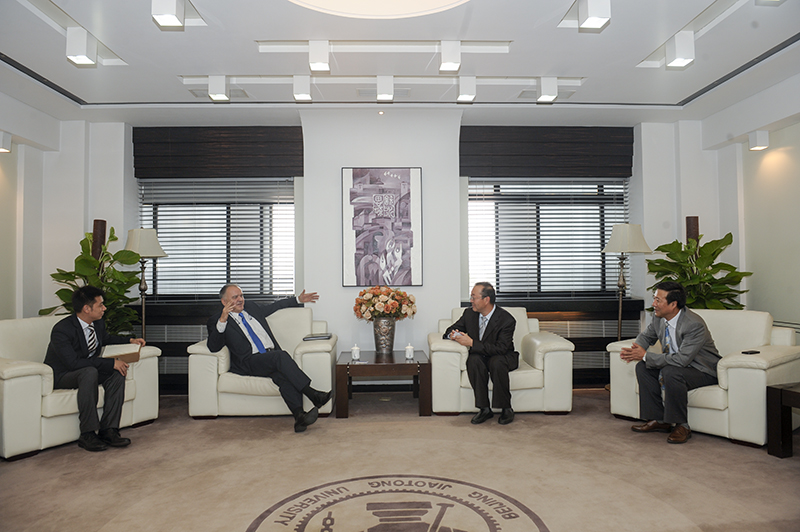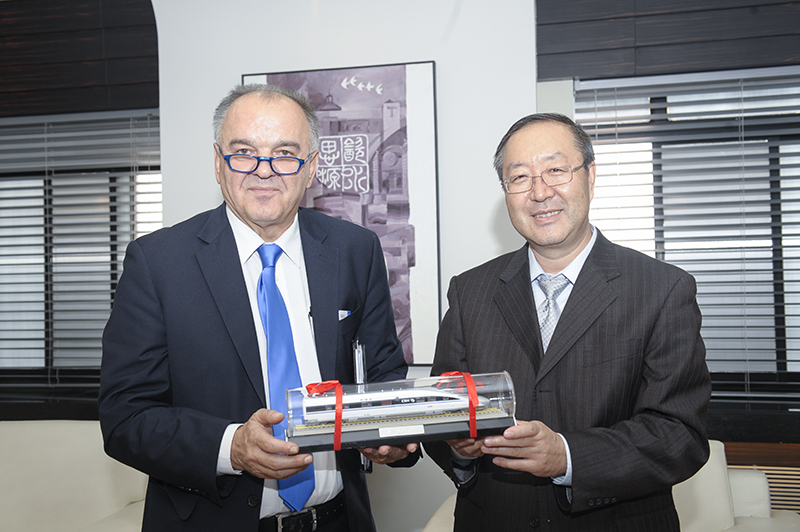 0n the afternoon of September 12th, 2014, Vice President CHEN Feng met with H.E. Mr. Borislav Maric, Ambassador of Bosnia and Herzegovina to the People's Republic of China at Siyuan Building.

CHEN Feng on behalf of the university extended welcome to Mr. Borislav Maric's visit. He expected to build relationship with higher education of Bosnia and Herzegovina through the visit, and expand cooperation fields by taking the opportunity of student exchanges. He welcomed students from Bosnia and Herzegovina to study in BJTU. He also briefed BJTU's assistance in the building of railway majors in Thailand and expected related cooperation with universities in Bosnia and Herzegovina.

Mr. Borislav Maric said he was happy to visit BJTU again. He has been to BJTU to attend the International Cultural Festival last year and was greatly impressed by the young people from all over the world. He hoped to help Pan-European University build partnership with BJTU through his visit and further promote cooperation with Bosnia and Herzegovina in the areas of education and culture.

Both Sides reached into consensus on the related details of Pan-European University's visit to BJTU this October.

Assistant President XU Yugong, and DENG Xinhua, Deputy Director of the Office of International Affairs also presented at the meeting.