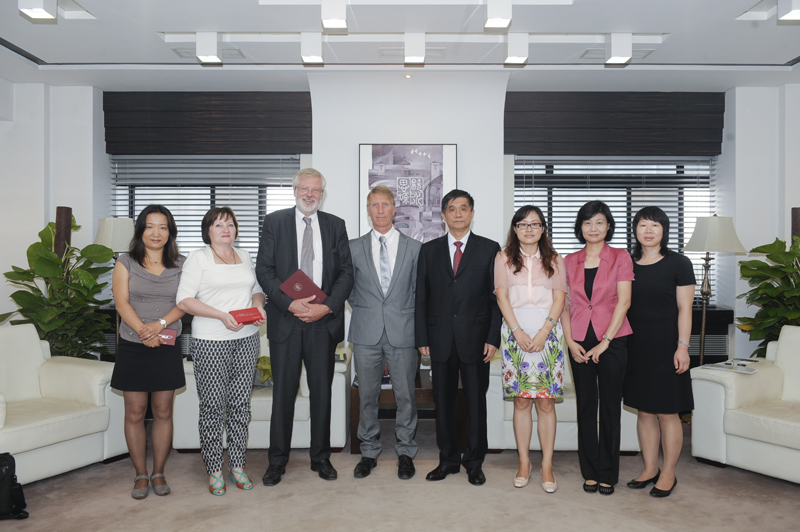 On the morning of September 5th, President NING Bin met with the delegation from Vrije Universiteit Brussel (VUB), Belgium led by Rector Prof. Paul De Knop and Vice-rector Prof. Jan Cornelis.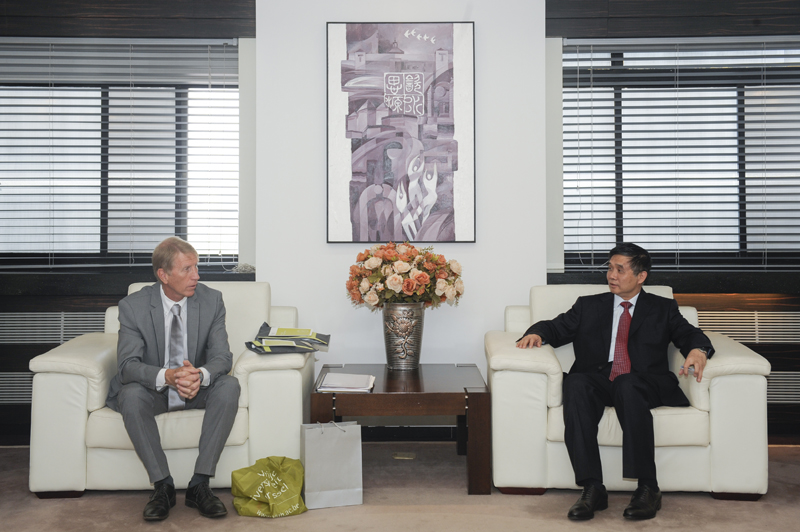 NING Bin on behalf of the university extended welcome to the delegation's visit, and briefed the history, research, schools and disciplines, and international cooperation of BJTU, as well as the mid-term and long-term developing plan. He highlighted the importance of international cooperation and exchange, and expected to expand cooperation fields with VUB in the future.

Paul De Knop expressed gratitude to the warm reception of BJTU, and introduced the basic information in terms of history, schools and international relations of VUB. He highlighted that as a research-oriented international university, VUB joined in many European university unions; and internationalization is the top priority of the university's developing strategy. VUB attached the great importance on cooperation with China, established research institutes in China-EU issues and in modern China. He suggested both universities carry out cooperation in the fields of information and communication, life science, new energy and new material and so on.