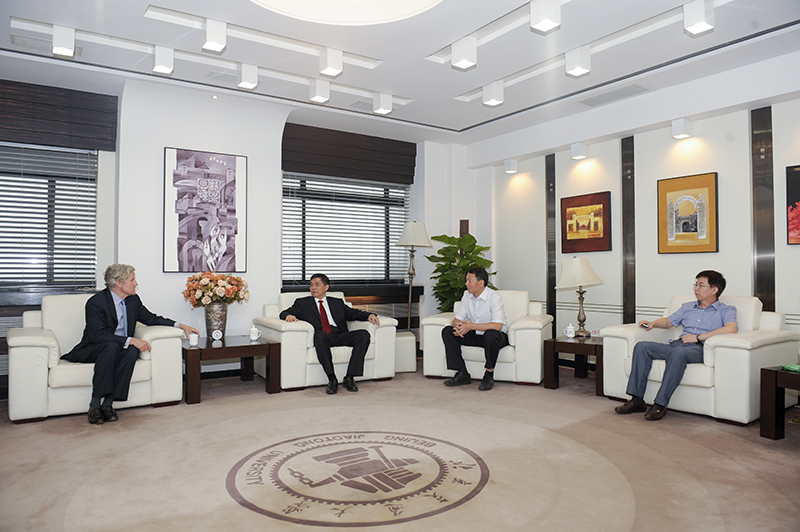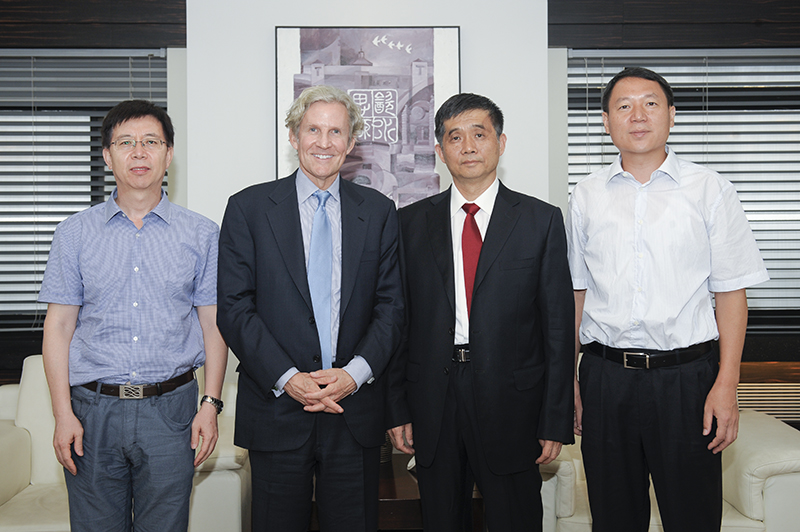 On the afternoon of 7 July, 2014, President NING Bin met with Mr. William Mundell, CEO of ZBB Energy Corporation and American powerful figure of film and cultural industries. He is the son of Mr. Robert Mundell, a Nobel Prize-winning Canadian economist.

NING Bin extended warm welcome to William Mundell and asked him to convey his good wishes to his father. Mr. Robert Mundell visited BJTU in August last year, and gave an excellent speech for BJTU teachers and students. NING hoped that Mr. Robert Mundell could visit our university again and share the latest news of the world economy. NING also commended William Mundell for his long-term commitment to Sino-U.S. cultural exchanges and invited him to give a speech on Sino-U.S. relations in BJTU.

William Mundell expressed gratitude to President NING Bin. He said it was his first visit to BJTU which gave him a deep impression. He promised to visit BJTU again and exchange more views on Sino-U.S. relations with BJTU teachers and students.

Vice President YU Zujun and ZHAO Peng, Director of the Office of General Administration also presented at the meeting.