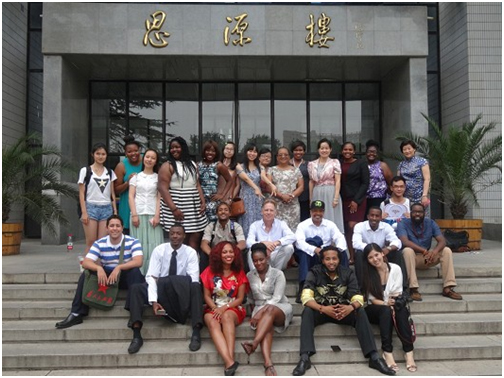 On the afternoon of June 21, the 2014 "Study Tour in China" summer camp graduation ceremony of Texas Southern University Confucius Institute was held in Siyuan Building of BJTU. John M. Rudley, President of Texas Southern University, Danille K. Taylor, Dean of the College of Liberal Arts and Behavioral Sciences, Roger Hart, Dean of Confucius Institute on TSU side, DONG Hairong, Deputy Director of Office of International Affairs, CHEN Ying, Dean of Confucius Institute on BJTU side attended the ceremony.

John M. Rudley expressed gratitude to BJTU for the excellent arrangement of the summer camp and extended his congratulations to the students who have completed their studies. He believed that the students would become the envoys for future Sino-U.S. cultural exchange and help deepen the mutual understandings between people in China and U.S.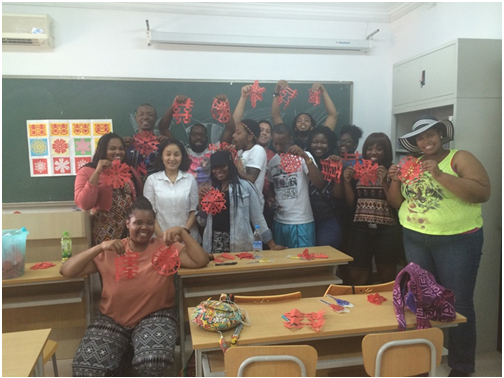 On the ceremony, the students from Texas Southern University presented their experiences in China. They said the trip will change their lives. They knew more about China and have established profound friendship with teachers and students from BJTU. They are willing to let more and more people know about China through their personal efforts. At the end of the ceremony, students from Texas Southern University and BJTU exchanged gifts and may their friendship last forever.
Texas Southern University Confucius Institute has selected 14 members to attend the 20-day summer camp led by Roger Hart, starting from June 3. The summer camp has many programs including Chinese language training, appreciation of Chinese traditional culture and art as well as visits of historical and cultural scenic spots. Students have visited historical sites, museums, gardens, convention and exhibition center of industrial park and tasted Chinese food. The program was sponsored by Confucius Institute Headquarters.