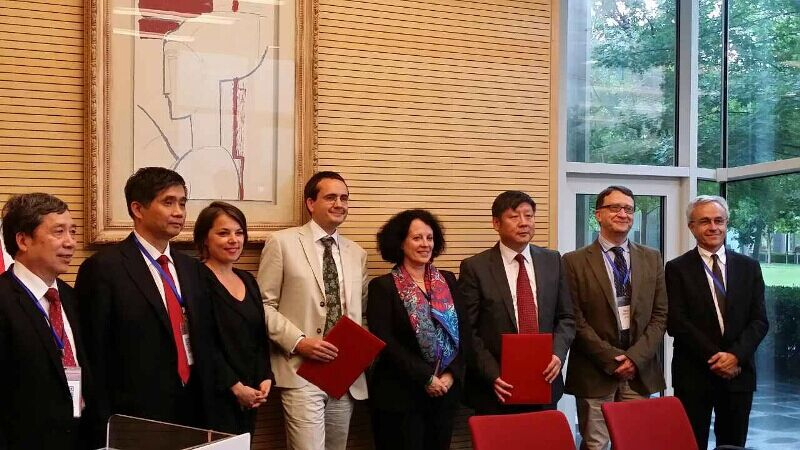 As the celebration of the 50th anniversary of diplomatic relations between China and France comes, President NING Bin attended the signing ceremony of the cooperation agreement between Paris-Sorbonne University and China Scholarship Council on the afternoon of 6 June at the invitation of the French ambassador in Beijing, Madam Sylvie Bermann, during which President NING Bin and Bermann had a cordial discussion.

President NING Bin expressed gratitude to Bermann's support to the cooperation between BJTU and universities in France, and appreciated her remarkable contribution to the cultural and educational exchange between China and France. At the same time, President NING hoped that both sides could promote in-depth cooperation and exchange on education and culture.

Paris-Sorbonne University is composed of 4 comprehensive universities, 4 higher grande ecoles and research institutes. This signing ceremony aims to enhance the cooperation in scientific research and promote the lab cooperation and exchange between the two countries.